Skin Analytics wins NHSX award for AI skin cancer tool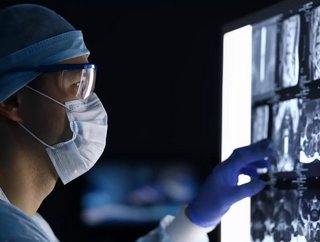 Skin Analytics uses AI to detect skin cancer and will be deployed across the NHS to ease patient backlogs
An artificial intelligence-driven tool that identifies skin cancers has received an award from NHSX, the NHS England and Department of Health and Social Care's initiative to bring technology into the UK's national health system. 
NHSX has granted the Artificial Intelligence in Health and Care Award to DERM, an AI solution that can identify 11 types of skin lesion. 
Developed by Skin Analytics, DERM analyses images of skin lesions using algorithms. Within primary care, Skin Analytics will be used as an additional tool to help doctors with their decision making. 
In secondary care, it enables AI telehealth hubs to support dermatologists with triage, directing patients to the right next step. This will help speed up diagnosis, and patients with benign skin lesions can be identified earlier, redirecting them away from dermatology departments that are at full capacity due to the COVID-19 backlog. 
Cancer Research has called the impact of the pandemic on cancer services "devastating", with a 42% drop in the number of people starting cancer treatment after screening. 
DERM is already in use at University Hospitals Birmingham and Mid and South Essex Health & Care Partnership, where it has led to a significant reduction in unnecessary referrals to hospital.
Now NHSX have granted it the Phase 4 AI in Health and Care Award, making DERM available to clinicians across the country. Overall this award makes £140 million available over four years to accelerate the use of artificial intelligence technologies which meet the aims of the NHS Long Term Plan.
Dr Lucy Thomas, Consultant Dermatologist at Chelsea & Westminster Hospital, said: "Skin Analytics' receipt of this award is great news for the NHS and dermatology departments. It will allow us to gather real-world data to demonstrate the benefits of AI on patient pathways and workforce challenges. 
"Like many services, dermatology has severe backlogs due to the COVID-19 pandemic. This award couldn't have come at a better time to aid recovery and give us more time with the patients most in need of our help."