Startup launches new platform to accelerate AI in healthcare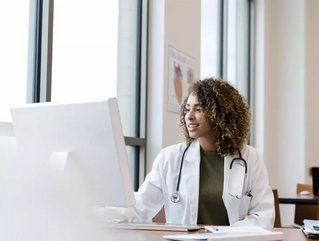 KenSci has built the cloud-based tool specifically for the healthcare sector...
A startup that specialises in healthcare analytics and AI has launched a new platform that aims to help healthcare providers accelerate their digital journeys to make a return on their investment (ROI).
KenSci's new AI platform, built on Microsoft Azure, aims to helps healthcare organisations accelerate their data transformation, enabling AI and analytics workloads at scale. 
The startup, which is headquartered in Seattle, has launched their re-imagined platform with the latest predictive analytics technology, to enable health organisations to develop business intelligence (BI) and AI-based workloads in an easy, agile way. 
The platform has been built specifically for the healthcare sector, designed to provide AI-based insights on operational and clinical workflows. Users can customise it to suit their needs or use the solutions already built into the software. 
Samir Manjure, KenSci chief executive officer, explained his vision for the new product: "Healthcare organisations have access to a treasure trove of data which can be maximized to gain insights and improve quality of care and the patient experience. 
"The bottleneck in the AI journey originates from the time it takes to transform and shape data into a format that allows for intelligent insights to be extracted. The KenSci AI Platform for Digital Health aims to bridge this gap using a modern AI-ready data architecture that we truly believe will be a game changer in making the healthcare industry AI-ready."  
The platform integrates Microsoft Power BI data visualization tools, so that healthcare teams can use auto-generated key performance indicators, metrics and pre-built integrations directly into Microsoft Power Apps, Microsoft Teams and EMRs to streamline adoption. 
"Through collaboration with Microsoft and using their healthcare technology expertise, KenSci is helping healthcare organizations simplify their data movement to the cloud, accelerating use of AI in improving operational and care management outcomes" Heather Cartwright, General Manager at Microsoft Health said. 
"KenSci's AI platform for digital health helps health teams build data-rich use-cases and innovate in a secure data pipeline within their own Azure environments."