Stryker's acquisition takes back the issue of patient safety in surgery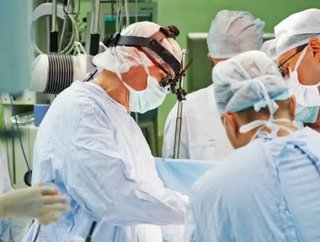 Written by Alyssa Clark The recent announcement by Stryker Corporation stated that they are set to acquire Patient Safety Technologies, Inc., thus tak...
Written by Alyssa Clark
The recent announcement by Stryker Corporation stated that they are set to acquire Patient Safety Technologies, Inc., thus taking back responsibility for patient health during and after surgical procedures. Patient Safety Technologies' focus is its product Surgicount, bar coding technology that calculates and reduces the number of sponges left in the body after surgery. The deal on the table, and still to be finalized, is a price of $2.22 per common share, with a total deal value estimated at $120 million including estimated fees and expenses.
Problems hospitals face after surgery lie solely in the surgical error that occurs on what seems to be a daily basis— sponges, reactors and/or other implements and tools can be left in the body post-surgery. The results of these hospital mishaps can result in patient infection, excruciating pain and death, thus public recognition of this problem is long-overdue. The need for hospitals, and those who are employed by the hospitals, to re-emphasize patient safety is at an all time high. It is from big-market moves by companies like Stryker and others that will bring the public attention that this epidemic needs and hopefully can help to illicit some kind of change in the near future.
This bar coding scanning technology can be revolutionary in preventing unnecessary patient hospitalizations, infections, repeat surgeries and expensive antibiotics. Costing an estimated $10 per surgery, this bar code scanning technology could easily locate any forgotten surgical objects (sponges, chips, tools) and alert the surgeons or assistants that there is an outstanding object in the patient. With 85 percent of hospitals already investing in different types of robotics to improve efficiency, shouldn't patient safety be up there with the most worthy of investments?
Leah Binder of Forbes writes, "It's easy to assail hospital executives for their cheapness. They deserve that. But the fact is, in the past at least patient safety had no business model; keeping patients safe doesn't appear to pay off financially as hospitals cope with uncertainty and rapidly shifting policies under Obamacare."
"But outside of Washington, the market won't accept that business model, and Stryker's move is a major sign."
In a market like healthcare's, it is not so much a demand but an inherent need to stay ahead of public opinion and land in its good graces. In a marketplace drive by the consumer and patient needs, Stryker and others who are choosing to invest on behalf of the patient are going to go a lot further than those looking for short-term fixes. With the transitional state of modern healthcare post-Obamacare and the ACA, the emphasis on the individual is arguably lost. Healthcare companies, large hospitals and pharma companies need to regain the trust of the individual and invest in patient safety.