Tackling hospital costs with Non-Clinical Cost Optimization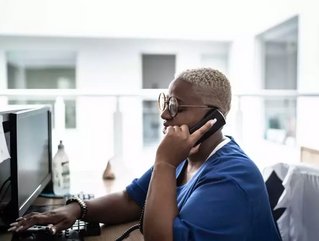 Gregg Michaelson, Partner at Edison Partners, writes about addressing rising costs in healthcare with Non-Clinical Cost Optimization (NCCO...
A deadly combination of revenue constraints and rising costs to provide care have strained both for-profit and non-profit health systems nationwide. Hospitals, especially those in rural areas, are going bankrupt due to fewer commercial payers and reimbursement rates, difficulty attracting and retaining providers, and a diverse patient population with complex needs. 
Simultaneously, the payer market is slowly shifting reimbursement from a "fee for service" model to "value-based care" in the hopes of limiting long term healthcare costs with financial incentives, with the focus on improving patient outcomes instead of the amount and frequency of care provided. As a result, hospitals and providers are now more scrutinized on the cost and quantity of tests ordered and care provided. 
We expect this problem to only worsen as the most significant proponent of value-based care, Medicare, begins to cover a growing population of baby-boomers that will become eligible over the next decade. In addition, there is growing pressure from the White House to require hospitals to disclose the cost of care billed to insurers among a broader effort to increase price transparency. 
Lastly, COVID-19 has caused hospitals to lose significant revenue from the emergency room and elective procedures as more people stay home, and reimbursement for COVID-19 patients remains unclear. The result is a "perfect storm" on hospital financial health - a trend expected to worsen in coming years.
As a result, hospital administrators are becoming increasingly concerned with expenditures and sustainability. According to the Advisory Board's 2018 Annual Health Care CEO Survey, healthcare cost control rose to the top of hospital leader priority lists, bypassing revenue growth for the first time. The survey of 146 C-suite hospital and health system executives found that "preparing the enterprise for sustainable cost control" is the area of biggest concern. 
The second highest area of extreme interest for hospital and health system executives (at 56 per cent) was "innovative approaches to expense reduction." While the latest 2019 survey marked a shift away from cost containment back towards revenue growth, our recent conversations lead us to believe that cost control and margin improvement is once again priority #1 among hospital leaders in 2020.
There has been a significant focus on clinical expenditures by hospitals over the last decade. An example include the massive increase of nurse practitioners as a lower-cost substitute to physicians. However, due to an ever-increasing demand for healthcare services and the unlikelihood of automating and replacing clinicians with technology, there is likely only so much cost consolidation that can be achieved on the clinical side. 
However, non-clinical expenditures are a less discussed but equally significant spend within healthcare, and an area in which technology can drive significant ROI. Having spoken with hundreds of emerging companies focused on Non-Clinical Cost Optimization, we believe there are multiple areas in which software will disrupt previously consultant-based models, including Supply Chain, Preference Cards, and Purchased Services. 
Supply Chain
A significant portion of hospital spend, and conversely, an opportunity for savings is supply chain. Like many industries, supply chain is vital to healthcare and especially hospitals. Hospitals rely on supply chain to coordinate the movement and delivery of medicine, surgical equipment, and devices from manufacturer or wholesaler to the point of care.  
Several software solutions are beginning to enter the market to displace the traditional McKesson and Cardinal distribution paths and provide more efficient and cost-effective shipments, better ensuring surgeries are not canceled and patients are not harmed due to out-of-stock events. Many of these new challengers are using digital catalogs much like e-commerce sites for hospitals to research and order supplies, in a more approachable experience than the traditional catalog system.
Preference Cards
A significant driver of over-budget inventory spend in a hospital are medical-surgical supplies, which can account for 30-40% of a hospital's supply expenses. Prior to a procedure, surgeons select all the disposable or implantable supplies required on something called a "preference card". These cards are used by nurses to choose the correct supplies for the procedure. 
However, preference cards are rarely updated and often become a laundry list of many items a nurse thinks a surgeon might use versus their exact supply needs for a surgery. Preference cards are typically reviewed by consultants every few years, but we have seen several solutions that proactively monitor and audit preference cards using EMR data to continuously contain hospital costs.
Purchased Services
A purchased service is any service contracted for and performed by a third party rather rather than a hospital's in-house staff. Purchased services span departments across the entire health system and can include revenue cycle management, facility cleaning, food services, and ambulances. These purchased services can account for up to 35 per cent of a typical US hospital's operating expenses (Becker's) and are essential to monitor and contract appropriately to avoid substantial overspending. 
In fact, hospitals are estimated to overspend $39b per year on purchased services (Kacik), largely due to the wide variety of departments and managers that have years-old contracts with service providers. Similar to preference cards, we have recently witnessed software and tech-enabled services players enter the market to scan and optimize these contracts on a continuous basis versus a consultant model every several years. We believe that these vendors will succeed in proving ROI and likely be acquired by large health systems to bring these advantages in-house.
The importance of NCCO
Due to healthcare's massive $3.8 trillion market (with hospital revenue accounting for $1.2 trillion) along with the average hospital generating revenues of $335 million and an 8 per cent profit margin, solutions that create even just a couple of percentage points of profit margin lead to massive ROI for health systems. 
Software is uniquely positioned to contain costs within healthcare. Due to the human nature of clinical operations, most clinical software solutions are meant to increase revenue for hospitals through increased throughput of patients, performing additional reimbursable services, or moving patients away from the emergency room and increasing bed capacity. 
However, clinical cost containment software models will have limited upside due to the necessity of expensive physicians, NPs, and nurses in any clinical setting. Therefore we believe a non-clinical focus is better for a software platform to tackle inefficiencies and cost savings within a health system.
Legislative and market tailwinds also provide a compelling reason to pursue NCCO investment opportunities. With a shift to value-based care vs. fee-for-service reimbursement models, hospitals will face an additional squeeze on revenue as fewer services are performed. 
The recent outbreak of COVID-19 is pushing hospitals to capacity breaking point, and administrators are concerned about their financial health more than ever. Due to this black swan event, health systems are expected to jump at the opportunity to decrease unnecessary operating expenses and improve profitability, especially in rural settings with more elderly (Medicare-covered and COVID-19-prone) populations.
Edison Partners is a growth equity firm. Gregg Michaelson focuses on investments in Healthcare IT and Enterprise software; he also advises Edison portfolio executives on strategy, operational efficiency, and leadership.