Tech improving emergency response workers' mental health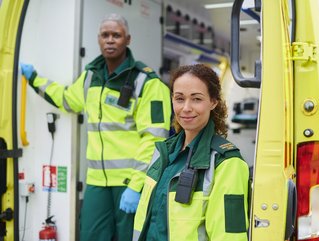 Nick Chorley, Director at Hexagon's Safety, Infrastructure & Geospatial division, shares how technology is helping emergency response workers
Emergency response is undoubtedly a high-stress profession. Correct decision-making in fast-moving scenarios often determines the success of how situations play out when lives are often at stake. Given the trauma this can bring about, mental health is a growing concern amid emergency response workers. In fact, research from Kings College London, The Royal Foundation, and the Open University, found that UK emergency responders are likely to experience significantly more mental health issues – such as depression, anxiety and post-traumatic stress disorder – compared to the wider UK population.
Leading causes of mental health problems for emergency response workers
When examining the key triggers behind mental health problems in emergency response staff, the study found that a main cause of stress was organisational: intense workloads, poor management, staff shortages and burnout. These issues are present across the entire emergency response network, from the call handlers and dispatchers in 999 centres to the police, fire, medical, and other rescue workers on the ground.
Despite call-takers and dispatchers in the control room being the ones who communicate with distressed callers and who are the first point of contact while an ongoing crisis is unfolding, they are often perceived as peripheral to the traumatising event. However, research highlights that control room staff suffer a similar rate of trauma and mental health problems as their colleagues who arrive at the scene to respond to the emergency in hand. Some might even say the level of trauma is heightened by their remoteness from the scene and their consequent lack of agency.
Fortunately, awareness surrounding mental health and wellbeing for public safety workers is growing within agencies and the wider public. Organisations such as the Blue Light Programme and BAPCO are showcasing the issue and providing informative resources. Prince William has highlighted the need to improve support services for responders – while also creating a culture where people feel comfortable to discuss what they are going through – and governments are stepping up their efforts too. Additionally, as technology has evolved, solutions have emerged for alleviating the stress placed on public safety personnel of all disciplines, with special emphasis on call centre staff.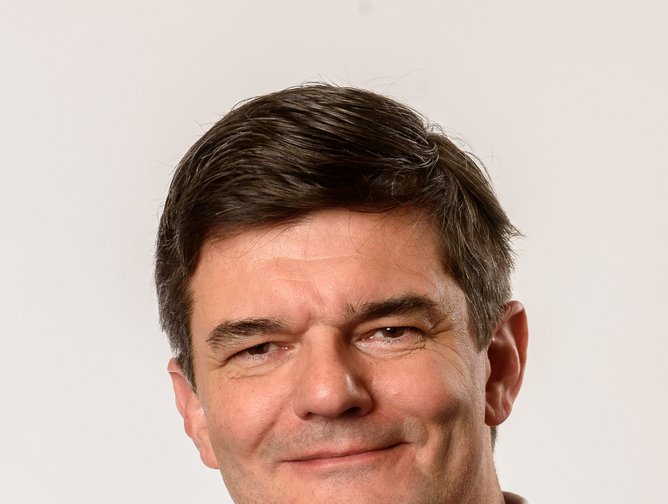 How technology can help emergency response workers' mental health
One of the most effective ways that technology can help to ease the stress on emergency service staff is via data analysis. Using analytics from routine operational data, such as call data from computer-aided dispatch (CAD) systems, 999 centre managers can gain insights to benefit frontline workers. For example, supervisors can have the system prepare reports that highlight possible misalignment of staffing levels to predicted peak call times and generally help balance demand against individual workloads to avoid teams working extended hours. This can help tackle the intense workloads that have proven to deteriorate employees' mental health whilst, as far as possible, continuing to provide the expected levels of public service.
Operational data and analytics can also be integrated with artificial intelligence to offer new levels of assistive insights to dispatchers. Autonomous, background processes can quickly and effectively scan for anomalies, connections, and patterns across all calls coming into the comms centre. These capabilities act as a second pair of eyes, dialling down the pressure on individuals – both comms centre veterans and new employees still building their knowledge base. They can also route fewer traumatic coded jobs to new employees in their first weeks and, wherever possible, avoid routing repeated traumatic jobs in quick succession to the same dispatcher.
Cloud technologies also have a part to play, as they can connect staff with public safety data and applications from home or a temporary office during a disaster or emergency. Even before COVID, some control rooms had implemented such capabilities. In addition to providing emergency services with a level of resiliency in their operations, this type of workplace flexibility can also help to improve employee wellbeing by offering more convenient work patterns and avoiding hours wasted on long commutes.
CAD solutions and other operational technologies can also be configured to provide staff reminders and pathways to appropriate mental health resources following traumatic events. By providing time and access to these resources, at the right time and place, supervisors can ensure stress is mitigated and reduced as far as it is possible, and that employees' mental health is cared for.
A healthier future for emergency response workers - and their patients
It's clear that due to the nature of their work, 999 professionals undergo mental health stressors far beyond what most of the public experience. This can lead to physical illness, burnout, and trauma. There is of course a limit to how much stress can be removed from an emergency response role, however it's paramount to take advantage of every opportunity possible to support the mental and emotional wellbeing of these essential workers.
It is the responsibility of agency leaders and comms centre managers to ensure proper care of employees, and modern tools can assist with mitigating pressures and instilling confidence in decision-making. There's still much work to be done, but today's technological capabilities can contribute to the ongoing effort to protect the wellbeing of those who work to protect us.