Telemedicine is a high priority but the market remains immature, Sage Growth Partners reports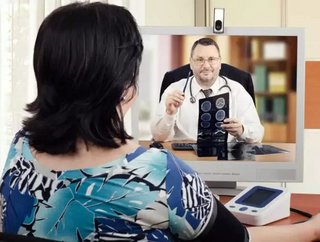 With increased potential for new technologies to reshape the healthcare industry, Sage Growth Partners have looked at the way telemedicine will seek to...
With increased potential for new technologies to reshape the healthcare industry, Sage Growth Partners have looked at the way telemedicine will seek to take the industry into the next century, with increased demand for direct-to-consumer (DTC) technologies.
The survey, Defining Telemedicine's Role: The View from the C-Suite, looks at how the emergence of new technologies, from electronic medical records, to diagnostic imaging services, will significantly impact the way in which patients are treated in the future.
Despite this. limited budgets, resources, changing regulations and continual concerns surrounding access to universal healthcare coverage for those in areas of poor healthcare infrastructure, have led providers to hold back on adopting telemedicine services.
With research conducted with over 100 healthcare executives, the survey looks at how telemedicine will transform the delivery of patient care. Over half of its respondents (56%) have stated that telemedicine has been adopted at their organisations, whilst the majority of non-adopters have placed it as a priority.
Highlighting the long-term potential to connect patients to providers and reshape specialist areas of care, such as neurology or neonatology, increased data protection and integration remain key drivers in the adoption of new healthcare services and solutions.
See also
"On the higher end of the acuity spectrum, emergent use cases such as telestroke have become more mature, to the point that they are widely acknowledged to have transformed the standard of care," the report states.
"On the other hand, the value proposition of in-home remote patient monitoring (RPM) is evolving under value-based reimbursement, as organisations seek to enable elderly patients to age at home as they attempt to manage the total cost of care, often spurred by triggering events such as financial penalties for readmissions."
A high number of healthcare providers are either working, or planning to work with a number of vendors to implement new, telemedicine solutions to support the growth of a consumer-centric healthcare model.
"We are looking at telemedicine as a program that can expand our reach, making it more convenient for existing patients, or allowing us to attract new patients into our system. With millennials, being seen at their convenience is more important than building a relationship with a physician over time," one COO who undertook the survey has noted.
Surprisingly, the majority of healthcare professionals surveyed have also stated that although building a solution in house would lower costs of implementing telemedicine solutions, it would have limited resources in maintaining such a complex technology. Over half of healthcare executives surveyed have partnered with telemedicine vendors who can provide the required expertise to deliver a comprehensive solution across its healthcare domains.