The future of healthcare: new technologies, IoT & more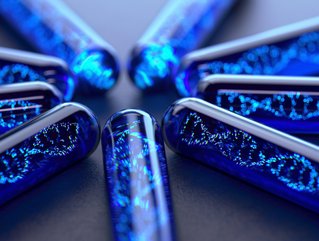 Future of healthcare
Bob Zemke, Director at software development company Extreme Networks, on what the future of healthcare relies on: smart buildings, new technologies and IoT
One of the biggest challenges for IT in healthcare is managing technology upgrades. When the pandemic turbocharged the transformation of our society, it created a whole new world of digital opportunities for medical care. However, our new world also has a digital demand that puts traditional networks and the IT teams responsible for their upkeep under unsustainable strain.
To understand how healthcare organisations can best support all this new technology and continue to adopt innovations that improve patient care, let's review the evolution of networks in healthcare.
The past: medical devices & IoT
When the first Ethernet-based healthcare networks were implemented about 25 years ago, they were relatively simplistic. Organisations were primarily connecting PCs as a replacement to green screen mainframe terminal systems, with little application traffic demands. Few medical IoTs or other devices were connected to the network, patients and staff rarely had personal devices, and Electronic Medical Records (EMR) as we know them today were only just beginning to become mainstream. Medication orders were paper-based and administered manually. Neither were there any physical security devices connected to the network, such as CCTV, door locks, thermostats, digital signs, or sensors – nothing of the sort we've come to expect in smart buildings.
As technology developed ever faster, industries such as healthcare fell behind. Labs connected, new medical devices emerged, and suddenly everyone had a smartphone with built-in Wi-Fi capabilities. Industry 4.0 emerged like the industrial revolutions of old: healthcare organisations and hospitals turned into smart buildings and the medical IoT landscape ballooned seemingly overnight, meaning the need to stay connected grew more critical every year. Medical machines, mobile phones and other IoT devices now usually outnumber employees on the network.
Yet, even with this rapid evolution, healthcare network upgrades focused on increasing bandwidth by installing bigger boxes with faster processing and more ports. Organisations adopted band-aid solutions and patch fixes because the focus was always "keeping the lights on", while minimising change control windows and system downtime. A fundamental architecture rebuild of the network either wasn't seen as necessary or was a luxury. In many cases, networks were just good enough to maintain adequate connectivity to support the technologies adopted by new clinical workflow strategies or devices brought in by patients.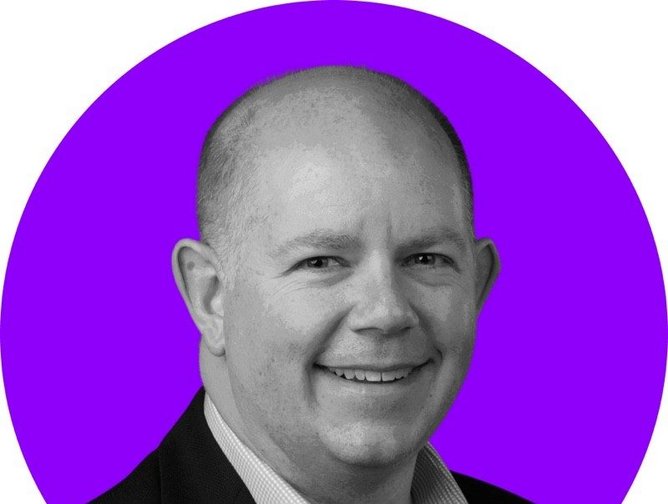 Bob Zemke, CPHIMS, CISSP, Director, Extreme Networks
The present: smart buildings and Industry 4.0
"Good enough" isn't good enough anymore. Our world is far more connected than 20 years ago, and we now fundamentally depend on connected devices and applications as a foundation in our daily lives. Devices are not just connected but are constantly communicating to and with a variety of other people, machines, and applications. As a result, organisations across industries recognise the need to upgrade their connected infrastructure to meet today's technological demands.
The problem for those still sticking to their traditional network is just that; it's a traditional network. It was never built for Industry 4.0. Never meant to handle such vast volumes of digital noise in real-time, to support smart buildings talking to systems and systems to labs and labs to devices and devices to IoTs (and on and on it goes). Networks are strained to the limit, and the consequences of having a slow, unstable connection or a network outage are far greater than they were in the early 2000s.
Adding to the issue is the challenge of scaling IT. Handling this complex communication and data management ecosystem is a significant challenge that requires a skilled IT team that can determine how best to provision and manage systems across the organisation. This requires the ability to discern what technologies are most relied upon for patient care and how the network aligns with expected organisational outcomes and priorities. And that's before you even consider starting to unwind the knot of outdated infrastructure some of the traffic runs through.
As if this wasn't enough of a challenge, the healthcare industry has suffered a record number of cyberattacks in recent years. Healthcare's digital surface has expanded, and sensitive medical information is now primarily stored online, making the medical industry a prime target for cybercriminals. What started as ransomware PC attacks has evolved, and all the devices that were quickly thrown onto the network, from CCTV and digital signage to critical medical devices, must be scrutinised.
This means that IT can't simply connect new devices, secure them with a single external firewall, and move on. To their already busy list, they must add the re-evaluation of thousands of devices and secure each one through isolation, network segmentation, and behaviour analytics monitoring.
In other words, network development can no longer be ignored. Its capacity, speed, and security must be upgraded to match the rest of modern society and ensure the best patient care and safety.
But how?
The future: new technologies and digital twins
The good news is that the future of networking is already here, and the introduction of Wi-Fi 6E is a game-changer for the mobile-first realities of modern healthcare. Utilising the 6 GHz spectrum, it provides an entirely new conduit of dedicated device connectivity. It's faster, stronger, and perhaps more importantly, it's not backward compatible. This results in fewer bottlenecks and much better security for data crossings, allowing smarter handling and prioritisation of more devices.
More bandwidth means that networks will be able to cover a wider area more reliably, minimising any disruption to patient care that might occur as a result of a loss of connection.
And since these new networks are faster and far more resilient compared to their predecessors, with much lower latency, healthcare organisations can improve the performance of older, legacy devices, as well as confidently adopt more and newer technology to provide patients with the best possible care available to them.
Another exciting feature is the digital twin network. In the past, IT often had to "break it to fix it", and major changes could easily lead to sustained outages. In all my years in healthcare, I have never met an organisation that had the ability to fund a fully functional lab of equipment to replicate and test changes ahead of time. By creating an identical digital twin of the network, IT can test and simulate changes on the copy without affecting the primary network – much the same way simulation labs prepare operators for live surgery. And when they're ready, changes can be rolled out to the live network at the click of a button, reducing risk and the potential for downtime to impact hospital operations.
The future of healthcare networks
Traditional networks were made to supply traditional demand. In this innovative yet demanding digital world, networks in the medical industry are overtaxed and vulnerable to both downtime and cyberattacks.
While it's still early days, healthcare is recognising the need for modern networks for both operational efficiency and security. And the benefits don't stop at reducing disruption and maintaining a level of care. By making sure their networks continue to evolve and upgrade, healthcare establishments can begin to view their networks as a strategic asset beyond simply an essential technology underpinning their digital efforts. Through networking and analytics, modern networks can help healthcare professionals to make more informed operational decisions across the board and still further enhance patient care.