Therapeutic Music and Spirituality Apps Released from Coro Health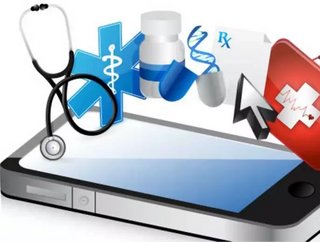 Written by Alyssa Clark Sources by Coro Health In an attempt to help better the professional lives of those working within the healthcare field, Coro...
Written by Alyssa Clark
Sources by Coro Health
In an attempt to help better the professional lives of those working within the healthcare field, Coro Health has released a breakthrough suite of therapeutic music and spirituality mHealth apps. Coro Health LLC, is a new media healthcare company making a name for itself by pioneering self-help techniques in ways that not only increase healthcare professionals physical being, but emotional and mental being as well. The apps are completely user-friendly, and are able to be downloaded from Apple iTunes store, with free previews available for your viewing pleasure.
Each app within the mHealth suite targets a different aspect of the healthcare community, and plans a specific set of goals for that particular sector. These particular sectors include MusicFirst: Eldercare, MusicFirst: Alzheimers, MusicFirst: Oncology, MusicFirst: Expecting, MusicFirst: Calm Baby and CoroFaith: mFaith.
"The app versions of the Coro Health products, including the addition of mFaith, revolutionize the delivery of wellness support to individuals and professionals throughout the healthcare community," says Coro Health CCO Leanne Flask. "Our apps are the first to address the challenge of making therapeutic music as well as spiritual content personalized, accessible and affordable."
Coro Health has been offering personalize clinically-proven therapeutic music programs to healthcare organizations and aging communities since 2009. Supporting over 100,000 people a day, Coro Health's MusicFirst apps gained momentum in over 1000 long-term care communities, home health companies, hospitals, rehab facilities and media distributors.
MusicFirst's composition was derived from individuals, family caregivers, program designers, neruscientists and healthcare professionals to select personalized therapeutic music with particular outcomes in mind. An example of a composition that would be given to an elderly patient would be energy, relax and sleep.
These elements can be used in a variety of environments, and will cater to that part of the healthcare community that is sometimes overlooked by modern technology. The individual still maintains in control with choice over the specific genre, from a library comprising over 1000 hours of recorded audio.
CoroFaith: mFaith is the first mHealth app to offer individuals access to a customized audio library of inspirational readings, prayers, sermons and meditations from the religious or spiritual tradition of their choice. Drawing from over 1000 hours of content, CoroFaith was designed to provide spiritual and religious continuity for individuals from a broad range of beliefs and traditions for personal use as well as in healthcare settings.
Individuals can tap into their customized program through mobile devices, operating iOs 4.3 or higher.
For more information: visit Corohealth.com or to download the apps:
MusicFirst: Eldercare
MusicFirst: Alzheimers
MusicFirst: Oncology
MusicFirst Calm Baby
MusicFirst: Expecting
CoroFaith: mFaith
Media Resources
SOURCE: Coro Health, LLC
About the Author
Sources from Coro Health