TOP 10: Technologies Shaping the Future of Health Care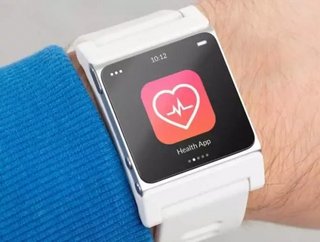 The healthcare industry is undergoing massive technological changes. Here are the Top 10 that are leading the change to innovation. 10. Hackathons Ha...
The healthcare industry is undergoing massive technological changes. Here are the Top 10 that are leading the change to innovation.  
10. Hackathons
Hacking is becoming an increasingly popular method for solving real world problems, and healthcare providers are also looking to develop innovative health technologies through their own coding events. India recently held its first ever medical technology hackathon, Jugaad-a-thon, to unite clinicians, engineers and designers to solve pressing clinical challenges by moving from ideas to prototypes within 48 hours.
9. Personalized Coaching
Health plans and customized diets are easier than ever now with mobile technology. Personalized coaching for mental health, sleep patterns and assessments on mood, anxiety and body image are available through various applications.
8. Concierge Medical Services
Applications are making it easier to give consumers real-time access to medical information. Micromedex Medication Management offers an app bundle that offers hospitals and healthcare providers with need-to-know drug, pediatric, disease, lab and toxicology information.
7. Self-Insurance
More consumers have had to manage their own data and health future due to the onset of the Affordable Care Act. Several startups are using this opportunity to offer insurance, benefits and solutions services.
6. MRI-Guided Radiology
A new way to discover and treat cancer is being made possible due to an MRI-guided radiation therapy system by the MR Linac Consortium. While radiotherapy is one of the primary modalities used to treat cancer, the system is capable of capturing highly detailed MR images of tumors and surrounding normal tissue, allowing physicians to track the target during beam delivery.
5. Digital Diagnostics
Health care is becoming more accessible to those who can't get to a doctor's office thanks in part to digital diagnostics options. One example of digital diagnostics is Novartis' and Google's "smart" contact lenses that will monitor blood sugar levels and correct vision due to a low power microchip and hair-thin electronic circuit.
4. Electronic Medical Records  
From digitized patient files to paperwork, the medical community is embracing a paperless lifestyle, and for good reason. Not only do electronic medical records improve the exchange of information between physicians but they also provide more security than traditional paper filing methods and cut costs drastically.
3. Wearable Technology
Wearables in the healthcare industry are expected to skyrocket in the new year. This year alone sales of fitness trackers and smart watches will reach $22 million. Besides monitoring fitness however, upcoming technologies include "smart" lenses, at-home otoscopes, and robohands.
2. Cloud-Based Solutions
According to a recent survey, 83 percent of healthcare organizations are using cloud computing. Various types of sensitive data should be placed on the cloud, including customer data, employee data and intellectual property. There are still some risks involved though, so be sure to strengthen your network and develop an incident-response plan.
1. Telemedicine
The use of medical information exchanged from one site to another, or telemedicine, has the potential to deliver more than $6 billion a year in health care savings to companies in the United States, according to Towers Watson. Telemedicine consultations are also on the rise as more households are owning and using at least one connected health device.