Top 5 high-tech health trends to watch in 2014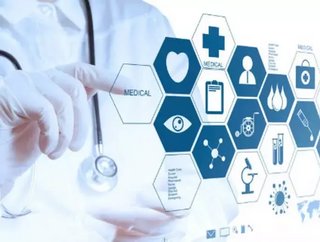 Written by Alyssa Clark As the world of mHealth continues to grow, so does the sundry of medical apps, programs, gadgets and gear being created as a r...
Written by Alyssa Clark
As the world of mHealth continues to grow, so does the sundry of medical apps, programs, gadgets and gear being created as a result of the technological-health push. It is no doubt that the release of Nike's FuelBand and the Fitbit, the market it projected to grow 100 million units by the end of 2014 alone.
Mashable recently reported the numbers of mobile health technology from 2013, demonstrating the pull that mobile technology maintains over the development of healthcare needs. "According to mobile tech consultancyResearch2Guidance, there are now close to 100,000 mobile health apps in 62 app stores, with the top 10 apps generating over 4 million free downloads every day." 2013 will forever be marked as the year of the wearables and health apps, so what is there to watch out for now in 2014?
1.Personal Health Monitoring
After the sweeping adjustment to mobile health apps that can track calories, steps and pill-times, it is scary to think of what is to come next in terms of mHealth developments. According to Pew Research, "21 percent of Americans already use some form of technology to track their health data, and as the market for wearable devices and health apps grows, so too will the mountain of data about our behaviors and vitals."
The very thin line has been established between the need for private health records, and the accessibility now of accessing one's health information from any smart device. Network security business are set to benefit greatly this year, as CEO Paul Martini of iboss Network Security recently cautioned the public, from paranoid patients bent on protecting their personal information— yet another aspect of this trend to keep an eye out for this year.
"The rise of wearable health technology in 2014 will incite patient concerns, government regulation and workflow adjustments within healthcare institutes to ensure that patient data remains secure," Martini predicts. Watch for an increased focus on data security as data moves from apps to the exam room.
2.Smart Clothes (more wearables)
The ease and comfort of wearable health monitoring technology took center stage in 2013, with wristbands and clip-on trackers paving the way for bigger, and better healthy-clothing technologies to take-over in 2014. Sensors embedded in apparel presents the best of both worlds: comfort and peace of mind that health data is being recorded. Companies are quickly jumping on this bandwagon, after Nike's built-in step counter and OMsignal's biosensing technology, in order to not be left in the fashionable dust.
According to OMSignal co-founder and CEO Stephane Marceau, "When you think about it, clothing is the original wearable. We're going to see technology integrated directly into our clothing — first through sensors, but eventually it will be weaved into the fibers."
We put our money on OMsignal taking over in this sphere of the market in 2014, so if investors are curious as to where to place their homeless dollars, this could be a great place to start.
"Technology innovations used by professional sports teams, like the miCoach Elite smart sensor shirt used by every team across Major League Soccer, will be the same technology in 2014 to help fitness and wellness participants get healthy," Stacey Burr of Wearable Sports Electronics says.
3. Augmented Nutrition
The 2013 craze of calorie counting and food journaling has transformed in 2014 already, in the form of augmented nutrition. In order to fit into those new clothes you bought to start the new year, you need to be able to keep a closer eye on what exactly it is that you are putting into your body. Popular apps like MyFoodJournal, CalorieCounter, Fooducate and more have tirelessly counted the thousands of calories that we ingest on a daily basis; from scanning packages, to holding a smart library of our most regularly eaten foods, these apps think for us and take out the questions in terms of how much we can/should eat to hit a certain weight goal.
Mashable suggests monitoring one company in particular in 2014: "For example, the AIRO wristband — launching in the fall of 2014 — will be able to track automatically both the calories you consume and the quality of your meals. With a built-in spectrometer, AIRO uses different wavelengths of light to detect nutrients released into the bloodstream as they are broken down during and after your meals."
4. Virtual Health Calls (general telemedicine)
The doctor is in— in fact, he is in your own home. The push in 2014 will now bring more doctors in the homes of patients, not in physical form, but through the help of telemedicine and telehealth. Virtual house calls are set to be the main event for 2014, and will now bring the doctor to you, instead of dealing with long hospital wait times, costly co-pays and contracting something from the other sick people waiting in the waiting room with you.
"It's ironic that patients are called patients," says Ron Gutman, founder and CEO of HealthTap, an online service that gets you free answers to any health question from a doctor. "When someone is feeling emotional or is in physical pain, they are anything but patient." HealthTap's new app, Talk To Docs, lets you get medical questions answered on your mobile device.
5. Health Rewards
Getting paid for getting healthy? Sounds like a good enough deal to us.
It has recently been reported by companies like Towers Watson and the National Business Group on Health that two-thirds of companies today are guaranteeing financial payoffs for embracing wellness policies. This is over a two-fold jump from the reported findings in 2010, which tells analysts that even more kick-backs will be available to people in 2014 as well.
Mashable reported the following as proof for the upcoming trend: For example, one service that's currently in beta is LifeVest, an online health incentive program that companies can use to reward employees for improving their health. Users can also ask their family and friends to sponsor them within the system to earn even more rewards.
As getting paid to hit the gym becomes more commonplace, we may also see greater adoption of consumer apps such as GymPact. GymPact lets you check in via GPS at the gym, count your running, biking or walking with RunKeeper, or track your exercises by wearing or holding your phone while working out. The system fines you a small amount for missing workouts, and rewards you for hitting your goals.