Top Social Networks For Healthcare Professionals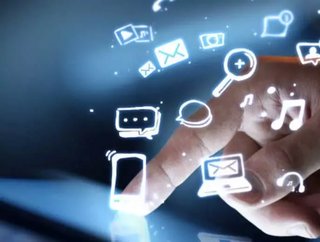 Follow @HealthCareG Social media and social networking is proving to be much more than just a fad. Its big business and industries across the globe are...
Social media and social networking is proving to be much more than just a fad. Its big business and industries across the globe are realising the benefits of connecting with other professionals and experts online - as well as potential and existing clients - and the healthcare industry is no different.
It has taken a little longer for medical professional to adopt social media, probably owing to fears regarding patient confidentiality, however with secure networks, increasing online security measures and a better understanding of what social media has to offer, the medical industry is starting to utelise online tools in a big way.
Professionals in the industry are beginning to see how social media can be used to further development and understanding of complex medical conditions; its not just about sharing patient information, but also unique symptoms, trends, concerns and ideas. Sharing information and subsequent group analysis is furthering medical development in leaps and bounds.
Healthcare Global has compiled a list of the top social networks available for healthcare and medical professionals.

MedicalMingle 
MedicalMingle.com is an online community for people interested in, working in, servicing, or studying for a career in the healthcare and medical field. It offers advice and discusses the latest medical news and developments.
MyMedPort 
MyMedPort.com is a social network for healthcare professionals who are seeking information and resources for business. Its a forum for professionals within the healthcare industry.
Sermo 
Sermo.com is an online physician community where users can collaborate on difficult cases, exchange observations, get help with patient care, practice management and more.
Ozmosis
Ozmosis.com is a social network that provides physicians with a resource they can turn to on a daily basis for trusted and reliable clinical, practice management and health policy information.
iMedExchange
iMedExchange.com is an online community exclusively for physicians where professionals can find information, opportunities and network with each other.
BioMedExperts
BioMedExperts.com is literature-based scientific social network that helps bring biomedical researchers together to share information and discoveries online.
DoctorsHangout
DoctorsHangout.com is professional networking site for doctors and medical students.
Businessfriend
Businessfriend.com is the new kid on the social media block for business leaders and professionals. It has a number of industry related social pages where healthcare professionals can find the latest news and interact with one another.