Top Three biotechnology stocks to watch out for in 2014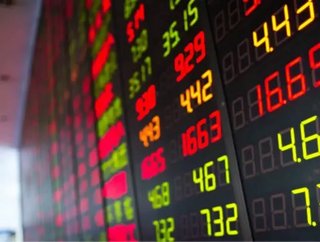 Written by Alyssa Clark 1. Ariad Pharmaceuticals This leukemia drug is set to sky-rocket in 2014, with the improved quality standards which allows it...
Written by Alyssa Clark
1. Ariad Pharmaceuticals
This leukemia drug is set to sky-rocket in 2014, with the improved quality standards which allows it now to be marketed as an approved and fully-endorsed drug in the highly popular anti-cancer industry (which is already brewing at the end of 2013). Investors will be blown away when they see the dramatic increase of this seemingly commercial-stage biotech company, and will be a hot commodity for those looking to invest in upcoming biotech companies. Through successful trials of the FDA and other clinical tests, this company has set itself up to really take-off in 2014 and reach an entire new range of consumers and investors.
2. Cubist Pharmaceuticals
This company surprised market-researchers and trend-specialists with its acquisition of Trius Therapeutics and Optimer Pharmaceuticals this past July. Due to the problem of drug-resistant germs and larger antibiotic companies holding a quasi-monopoly over the manufacturing of new technology, this smaller (but growing) antibiotic company has been surprising analysts after its acquisition and expanded resources in the antibiotic market. Up until this year, however, owning small antibiotic makers has been a lonely experience because larger drug companies have been exiting the antibiotic market, shrinking the pool of natural buyers. But Roche has signaled a move back into antibiotic development, so we may see more M&A activity in 2014. 
3. Launch of Regeneron Pharmaceuticals
The commercial launch of this new drug went off better than researchers, analysts and investors expected. The main drug Eylea was approved in 2011, 2012; investors continuously underestimated the drug and it continued to do quite well, and steadily well throughout 2013. The stock performance will only increase breaking into the 2014 year, and is one to be watched from a possible investment perspective, as well as how the success of this drug dictates the stock performance of its competitors within its sector of the market. There are two other possible drugs which are set to rival Regeneron in the upcoming year: Pharmacyclics'  (PCYC) Imbruvica and Gilead Sciences'  (GILD) sofosbuvir. Investors have high expectations for both drugs already but they're also game-changing therapies launching into large commercial markets. I won't be surprised to see Imbruvica, sofosbuvir, or both, end 2014 with sales topping current expectations.