UK fuel crisis: "care workers must be prioritised"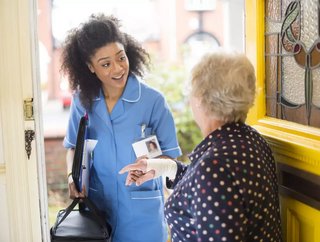 Nick Weston, CCO at Lilli discusses the impact of the UK's fuel crisis on the care sector
The UK is experiencing a fuel crisis that is causing food shortages and impacting the healthcare sector. While there isn't a shortage of petrol, there aren't enough drivers to deliver it, which has led to petrol station closures and large queues where it is available. 
Key workers, including frontline healthcare staff are struggling to get petrol to travel to work. The British Medical Association (BMA) and London Mayor Sadiq Khan have called for key workers to be given priority access to petrol stations so that essential services can continue, however the government hasn't announced any plans to date. 
Nick Weston, Chief Commercial Officer at home care tech company Lilli, explains the strain this is placing on the care sector: "It's frustrating to see yet more disconnect between policy and the practical measures being taken to support the care sector. The fuel crisis is delivering another blow to a sector already under intense pressure, and the consequences could be real and dangerous. 
"If a carer can't put fuel in their car, and can't get out to see the people who need them, it could result in an emergency situation, whereby an individual is needing to call an ambulance because they've fallen or need urgent medical attention. Beyond the mental and physical strain this places on individuals who are putting their trust in the system to care for them, the figures just do not add up when you consider the cost of an ambulance trip, a visit to A&E or an overnight stay in hospital. As a result local councils and trusts will fall deeper into deficits and the needs of those already in care will potentially increase." 
The government has announced that 150 military drivers are preparing to deliver fuel, along with changes to the process of getting an HGV licence to make it easier, and an offer of thousands of temporary visas for foreign lorry drivers. 
However Weston says that the care sector needs to transform so that it is insulated from shocks such as this one. "The system needs drastic change, and whilst technology adoption in the care sector has been slow, there are pilots in place whereby remote monitoring technology is being implemented, which signals a positive change. 
"Technology like this can help shift the industry from a reactive to a proactive approach, empowering those in the sector to deliver the best possible care to those who need it. While this fuel crisis may not be an everyday occurrence, it does highlight the need for the care sector to be operating as efficiently as possible, and for the government to be investing in technology that will support this." 
"Technology can help to streamline the visits that carers make, and ensure that care resource is being utilised in the best way possible – something that is increasingly important at a time such as this when fuel is so limited" he adds. "Ultimately however, technology alone is not enough, and we need to start putting more value in our front line care workers, starting right now by putting them at the front of the queues for fuel in times like this."