Using AI to shape the future of patient experiences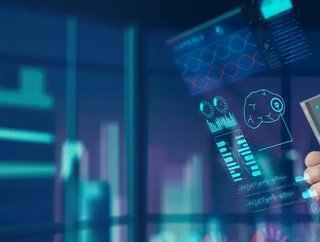 Adam Ackerman, Head of Health Sector Industry Strategy at Genesys, on how AI technology can help to shape the future of healthcare patient experiences
Patient waiting lists for the NHS are now at a record high with 6.7m people awaiting treatment. The experience of receiving treatment is just as troublesome, with almost 30,000 patients waiting for over 12 hours after arriving at A&E in July.
With healthcare providers addressing people's most personal and private problems, they are expected to approach patients with even more care and understanding than in other service sectors. With compounding delays to accessing care creating additional stress, providers need to approach each situation with empathy.
At the same time, patients aren't the only ones who suffer when accessing healthcare services is a challenge. In this pressured environment, healthcare provider organisations also risk losing workers with doctors and nurses already taking more than 8m mental health sick days in the past five years.
To make a real difference, to both patients and staff alike, provider organisations need technology that enables empathetic experiences. The problem is that the healthcare industry has generally been slow to adopt these new technologies. This became even more apparent during the pandemic, which underlined the vital role of technology to support patient-centred healthcare.
While many healthcare organisations already have a wealth of data to help them analyse the interactions in each patient's journey, AI technology is particularly useful to ensure patients are receiving seamless and personalised care experiences. Through personalised experiences, healthcare providers can begin to identify trends in patient interactions, better understand needs, and provide relevant treatment solutions, whilst also supporting improved staffing workloads and reducing burnout.
Identifying technology trends, understanding healthcare needs
When behavioural data is collected across all communication channels, it provides insight that can be leveraged by AI. Through the insights provided, healthcare providers can determine strategy and design for patient experience improvement, continuously improving the process and performance.
By identifying trends with AI, staff can assess why a patient may reach out before they do. Central to personalising experiences, representatives can use information to share relevant and timely communication with patients and anticipate any additional questions or concerns they might have later.
The goal is for healthcare providers to get to know their patients and their preferences, anticipate their needs, and proactively offer the right service at the right time. This is vital in the healthcare space as patients want providers to show that their individual issues are important to them.
Providing tailored healthcare solutions
In a similar vein, data must be utilised to identify the main pain points that will allow providers the means to reduce patient effort by having the most effective solutions readily available. This is where AI comes in, allowing interaction data, such as call transcripts and webchat logs, to be analysed and understood more efficiently.
Speech and text analytics driven by AI can generate transcripts annotated with sentiment analysis. And, with AI-powered topic spotting, healthcare providers can quickly identify trends in interactions related to a specific issue of interest across digital channels. By understanding the reason why a patient is contacting their provider, advisors can be better prepared with meaningful solutions.
By staying ahead of patient needs, healthcare providers can ensure they're meeting patient concerns with empathy and help to build trust in their services.
Supporting healthcare workers
With services under more pressure than ever, healthcare staff need technology to help them manage increased demand and provide meaningful solutions that minimise patient stress. At the same time, giving staff the tools to better manage their workloads is critical to reducing their own stress and ensuring they don't burnout.
AI can help to enhance both the patient experience and the healthcare employee experience. By analysing patient journey's, identifying trends and providing improved insights, care teams can do their jobs better and deliver the support patients need when and where they need it. For example, if a patient must have regular check-ups for an ongoing condition, AI can flag this to care teams and give them the ability to proactively contact the patient to book an appointment well ahead of time. Through this, they can better manage schedules, helping to reduce waiting times, avoid no shows, whilst also ensuring that their own time is spent focusing on more urgent issues.
A new approach to the patient experience with AI technology
The healthcare industry has faced many unprecedented challenges in the past two years. From increased waiting times for care, to supply chain issues for medication and staff shortages – there has been a huge strain on all health services. Nevertheless, patients still require care, and more so than ever.
Healthcare providers need to do more to provide seamless experiences that will allow them to build relationships with patients and ensure that they feel confident in their care. This means putting AI technology in place to identify the key areas for patient stress and having the solutions at hand to address this, reducing unnecessary effort and frustration. With these tools in hand, this will help revolutionise the way support is delivered, improving experiences for both patients and staff alike.

Adam Ackerman, Head of Health Sector Industry Strategy at Genesys