The Velocity Health programme will support the digital transformation of the NHS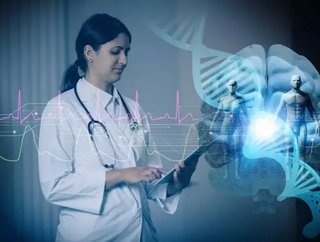 Global healthcare company Merck Sharp & Dohme (MSD) and Wayra UK, part of Telefónica Open Future, are once again partnering to offer two start-ups...
Global healthcare company Merck Sharp & Dohme (MSD) and Wayra UK, part of Telefónica Open Future, are once again partnering to offer two start-ups up to £68,000 investment as part of the Velocity Health programme.
Building on two years of success accelerating digital start-ups in healthcare, it will be the third year that MSD and Wayra operate Velocity Health, with the aim to accelerate AI health start-ups so that they are able to meet the ongoing healthcare challenges facing the National Health Service (NHS) in its Five Year Forward View.
The NHS is currently underfunded, needing an additional £30bn by 2020. In 2018, the programme will therefore focus on start-ups utilising technology to help support disease and illness prevention, implementing AI and Machine Learning.
Dr Junaid Bajwa, Director of Healthcare Services at MSD, explained: "As a company, MSD is deeply committed to scientific discovery, working in partnership with the healthcare system and scaling innovation. Velocity Health 2018 aims to build on the achievements of the previous two years of Velocity Health and work with start-ups that truly complement the future of healthcare delivery.
Related stories
The NHS has made digital excellence the cornerstone of its future model and we must embrace this if we are to have a healthcare system fit for the 21st Century."
Wayra UK and MSD are committed to the identification, development, promotion and subsequent scale of UK-based start-ups, providing office space, masterclasses, one-on-one meetings and mentoring. This will be further supported through the implementation of Telefónica's global resources and MSD's health and data expertise, enabling increased networking opportunities.
In both the NHS Five Year Forward View and the Life Sciences Strategy, the NHS recognises the potential of technology to bring fundamental changes to healthcare delivery. Whether it is in further strengthening the science base, clinical trials capability or the creation of an environment that enables biotech and medtech companies to thrive and grow (e.g. in areas such as AI, genomics and diagnostics) or to better support population health (e.g. through empowering healthcare professionals, and empowering patients), Velocity Health 2018 wants to continue to support the NHS in their continued mission of being a pioneer in healthcare.
Spanning 10 months, the accelerator programme will nurture the entrepreneurial talent and technological expertise of each business in order to develop innovative products and services to deliver savings and efficiencies.