Verscend acquires Cotiviti for $4.9bn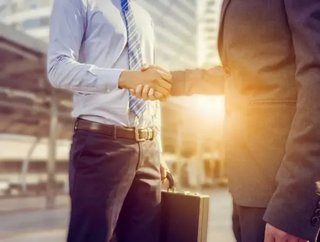 Launching its initial public offering in 2016, Cotiviti Holdings, a provider of payment accuracy and analytics-driven solutions focused on serving major...
Launching its initial public offering in 2016, Cotiviti Holdings, a provider of payment accuracy and analytics-driven solutions focused on serving major US healthcare payers and retailers, is now set to be acquired by Verscend Technologies, Inc for $4.9bn in an all-cash transaction.
A portfolio company of Veritas Capital and a leader in data-driven healthcare solutions, Verscend will also assume all of Cotiviti's outstanding debt, whilst Cotiviti shareholders will receive $44.75 in cash per share of Cotiviti common stock.
The $4.9bn deal represents a 32% premium to Cotiviti's unaffected share price and a 136% premium to the initial public offering price.
The combined business will operate as a private healthcare information technology company with unique, data-driven capabilities. Together, the duo is expected to have greater impact in the healthcare IT market by increasing affordability, reducing waste and improving outcomes and quality as well as offer new opportunities to create substantial value for clients. This includes complementary solutions across multiple intervention points in the payment process.
"We are thrilled to partner with Cotiviti, which has become an important player in the growing and increasingly important and complex healthcare payment accuracy space," said Emad Rizk, M.D., President and CEO of Verscend.
"Together, Verscend and Cotiviti will offer our clients a comprehensive, integrated end-to-end solution to address the estimated $900bn in healthcare waste and abuse across the claims payment and care continuum.
See also
"Financial data coupled with clinical data from our Risk Adjustment, Quality, and Population Health lines of business offer increased value to commercial payers, government entities, and providers."
Doug Williams, CEO of Cotiviti said: "We expect today's transaction to deliver compelling value for Cotiviti shareholders and allow us to continue to execute our strategic growth plan.
"We are excited to be combining with Verscend and believe that together we will create an organisation with robust data assets, expanded offerings and innovative technologies that will allow us to bring a broader portfolio of new and existing payment accuracy analytical solutions to our valued customers."
"We believe Cotiviti is a perfect fit with both our investment strategy and with Verscend, and we look forward to taking the platform to the next level," added Ramzi Musallam, CEO and Managing Partner of Veritas Capital.
 "The aggregation of Cotiviti and Verscend's complementary data sets and analytical capabilities, coupled with the unrelenting focus and commitment to support our customers, is expected to further drive value-added solutions and differentiated product development."
Veritas Capital has a proven track record of driving growth for companies within the Healthcare Technology IT space. The company has a deep understanding of the urgent need to digitalise the healthcare system and brings a culture of intense customer focus and a drive for growth through focused R&D and product innovation.