Videogames could play major role in future of development therapy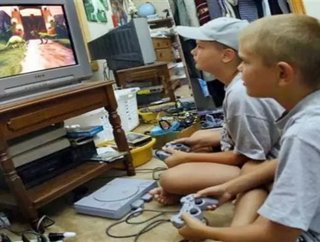 WRITTEN BY: Stanley Jackson The therapeutic benefits of videogames have long been touted by children eager to spend a few more minutes on the Playstati...
WRITTEN BY: Stanley Jackson
The therapeutic benefits of videogames have long been touted by children eager to spend a few more minutes on the Playstation before bed, but up until now such claims have been ignored by suspicious parents wary of being conned by their offspring.  Growing with Timocco may finally offer the evidence to begin to change this scepticism. 
Growing with Timocco, the brainchild of Occupational Therapist Dr. Sarit Tresser, is a game designed specifically for use by therapists and child progression professionals to assist in the learning and development of young children who suffer from conditions such as ADHD, Developmental Co-Ordination Disorder, muscle weakness issues and cerebral palsy. 
The game, which has undergone positive trials in Israel and Canada and has received extremely positive feedback from industry professionals, works via a webcam that tracks the hand movements of the player through the use of special gloves.  The movements are then replicated on the screen through Timocco, a cartoon monkey who offers encouragement and direction to the children.  There are five games in total, including one where Timocco sits on a beach gathering fruit which falls from the sky, and another where Timocco must burst bubbles in the bath.  Although the games may seem simplistic, they can drastically improve a child's depth perception, attention span, quantity perception and muscle tone, as well as a host of motor and cognitive abilities. 
Unlike other forms of child therapy, where repetitive exercises quickly become boring and children have a tendency to become demotivated, Timocco is engaging and innovative, and studies so far suggest that it is an extremely effective form of therapy. 
"It has become very clear in recent years that for movement to evolve and re-build, the brain requires training which is: A) voluntary B) intensive and C) speed-sensitive. Video-game technology in general is very effective in providing such training", said Dr. Nativ of the Canadian rehabilitation council. 
By using varied difficulty settings and a host of variables (such as an alterable amount of distractions for ADHD sufferers), clinical professionals are also able to track progress and plot improvements like never before.  The game is used as hardware connected to a P.C., and is unlike traditional consoles but allows for the inputting and tracking of far more data.
Many contemporary children have a tendency to be motivated by getting to the next level on video games in a way which traditional education has never matched, so much so that Dr. Tresser believes the best aspect of Timoccois that children can learn and develop new skills without realising it.  The product is currently available for professional use at £199; however it is entirely feasible that such a system could be used in the home in the near future.
Although still very much in its infancy, video technology in professional developmental and therapeutic industries, particularly with children, could play a large role in future care of this type.