Vivalink remote patient monitoring provides superior data
By Jiang Li, CEO of Vivalink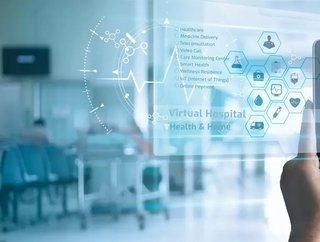 Jiang Li, CEO of Vivalink, on the importance on the company's medical grade remote patient monitoring tech provides superior clinical research data
Consumer-grade health monitoring applications and devices have become mainstream tools to help individuals monitor and track personal information. However, they aren't the most viable data collection option for medical research. Pharmaceutical and clinical researchers looking for alternative ways to obtain data during the COVID-19 pandemic considered wearable devices, such as the Apple Watch and Fitbit, or user self-reported data, as potential sources given the widespread availability and convenience, but inconsistency proved to be prohibitive. 
Data Acquisition
Obtaining quality data while adhering to pandemic protocols resulted in increased use of medical-grade remote patient monitoring (RPM) technologies. While use of RPM technology in clinical studies was occurring pre-pandemic, the industry was forced to pay more attention to its value, especially given the realities of inconsistencies, or black holes, in personal device data. 
Vivalink, a leading provider of connected healthcare solutions, surveyed pharma, biotech, and clinical research professionals on their opinions about the current state of RPM and how the technology advanced decentralised clinical trials (DCT). 
At the end of 2019, there were almost 326,000 registered clinical trials underway. However, when much of the world shut down in 2020 due to COVID-19, participants were leery of going to clinical facilities even with social distancing guidelines, and clinical sites were hesitant to agree to host trials. Savvy researchers had to find ways to adapt to prevent serious disruption to the drug development process that is so dependent on successful product trials. Finding ways to encourage safe participation and expand the site reach included being open to decentralised trials. 
The survey reveals that nearly half (44 percent) have already adopted RPM for decentralised clinical trials or have plans to within the next 12 months. The adoption of remote monitoring during trials stems largely from COVID-19, as 65 percent of respondents noted concerns related to the pandemic as their primary driver for using RPM technology. 
Data from RPM devices can be very useful, but only if the data integrity is consistent and not ever changing. There have been issues with research studies attempting to use data from consumer wearables, like Apple Watches, that change internal algorithms to process raw data, resulting in different results without the researcher knowing about it. For example, heart rate derived from consumer wearables is based on the raw signals from the device that is filtered and interpreted using an internal "black box" algorithm. But if the algorithm changes, the results can vary. An alternative is to provide the raw data to the researcher so that they have control over how it's processed.  
Data Integrity 
While consumer healthcare devices offer convenience, the issue for researchers is data integrity based on the trial requirements. Successful trials require reproducible and consistent science, which is difficult with devices and apps that are filtered through unknown software. Data summaries through Apple and Google software aren't always clinically validated, and the algorithms can change without notice. For example, JP Onnela, associate professor of biostatistics at the Harvard T.H. Chan School of Public Health, cited discrepancies in data sourced from wearable devices noting the changes in algorithms that filter and analyse the information. Medical-grade wearable devices such as those from Vivalink operate on an enhanced platform to provide raw and processed data so that researchers can extract the right types of data based on their research. 
More than 70 percent of survey respondents said they used video conferencing and telemedicine for DCT participants to capture rudimentary data through observation and self reporting. While it's a simple method that works, it only provides a limited window to what's happening with the patient over time. In the survey, 94 percent of respondents answered that continuous data capture, defined as 24-hours or more, was important to their trials. While most physiological parameters are of importance to monitor across the board, heart rate and blood pressure were cited as the most important to track for trials, with 69 and 57 percent citing those, respectively. RPM wearables can provide a richer data set that improves safety and efficacy of the entire development process. 
Continuous and automated data collection makes it possible to obtain more contextual data. Time and date, even environmental factors such as pollen count for those on pulmonary or respiratory trials, results in a more viable data set beyond just the physiological parameters. Noting a temperature change is important, but that information is more valuable if it's correlated to other simultaneous information such as a jump in heart or respiratory rate. 
In one pharma trial that required temperature data to help monitor a potential side effect of a neurological drug, Vivalink auxiliary temperature monitors provided up to 50 measurements a day for 21 days through a decentralised process. In this case, data collection was performed automatically while the patient is ambulatory and remote. The ability to conduct a study without burdening participants to visit sites opens the possibility of more widespread geographic enrollment which could significantly accelerate a trial. 
Patient Participation
While using RPM is certainly growing in popularity within clinical trials, patient adherence is the biggest challenge, with 69 percent of respondents noting it. An advantage of medical wearables is not only that it can capture multiple data points using a small form factor, but they can be designed like a consumer wearable with ease-of-use in mind which significantly helps with adherence.
Future Considerations
Without a doubt, COVID-19 has accelerated the demand for remote patient monitoring, as evidenced by the rapid adoption over the past year and continued adaptation of clinical trials to a decentralised model.
As the clinical environment moves to the patient's home, it is important to design products that can be easily used by average consumers, while obtaining medical grade data. This is key to accelerating the adoption of RPM technologies for DCT. 
Jiang Li, founder and CEO, has both passion and extensive experience in bringing innovative technology and products into the marketplace. Li's nearly 20-year career in high technology took a new direction when a routine health check landed him at the emergency room under examination out of fear he was in the middle of a heart attack. Noticing the outdated monitoring technologies in the hospital, he knew emerging technologies could be properly implemented and sought to apply his background in flexible electronics to healthcare. Prior to joining Vivalink, he was responsible for new product and technology development as the vice president of engineering in Kovio and Thinfilm Electronics, leading printed electronics companies. Prior to that, he worked at AMD and the joint venture between AMD/Fujitsu, Spansion. As the vice president of product engineering in Spansion, Jiang managed the major new product launches in Spansion. Jiang holds a Ph.D. degree from the University of Wisconsin-Madison and a bachelor's degree from Zhejiang University in China.