What is the future of wearable technology in healthcare?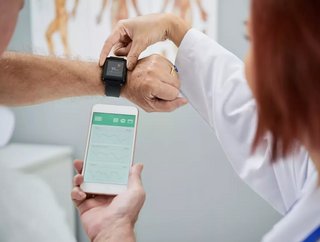 Lucas Hendrich, CTO at technology company BairesDev, shares his views on the future of wearable tech in healthcare
BairesDev is a Californian technology company that develops software to help businesses address the challenges they face. Here Lucas Hendrich, Chief Technology Officer, tells us how he thinks the wearable tech market will evolve in the future. 
Which areas do you think are untapped for wearable technology? 
 The field is wide open. For example, we work with companies whose devices gather a wide variety of clinical data. We have also worked with startups in the athletic space, utilising wearables for real-time feedback to improve performance. 
We are still at the tip of the iceberg in terms of disease prevention and diagnosis. However the challenge isn't on the wearable device side. It's in the utilisation and analysis of the vast amount of data that can be captured from these devices. Often these challenges are more regulatory than technical, now more so than ever.
With big tech dominating this field, how can smaller players gain a share of the market? 
 One of the key areas where big tech dominates (beyond simply size, market share and diversity of offering) is in its ability to recruit talent. Without the core technical competency, it's difficult for any company to compete, from startups to large enterprises.  Smaller players can always attack the large players in terms of speed and higher specialisation.
Another way is to partner with organisations like BairesDev. While we provide engineering resources to large enterprises, we also work with a large number of startups in the areas of telemedicine, clinical research, pharmaceuticals and medical devices. In other words, our ability to provide the best engineering resources enables smaller players to move faster and gain market share.
How could wearables be used in the fight against COVID-19?
One clear way is in how Biointellisense (a client of ours) is utilising wearables. I can imagine that many other companies are competing in the same way - not only in terms of monitoring for symptoms, but something as simple as a kind of passport that may be a wearable wristband with a valid vaccination record. 
What innovations do you think we'll see in the next 1-2 years? 
Cloud technology continues to enable the capture, flow and compute power to analyse large data sets without compromising security. How this data is utilised to provide greater diagnostic intelligence will mean greater innovation in preventative medicine. 
On the other hand, this same technology is allowing for teams to collaborate globally while keeping patient data safe. This means that traditional healthcare, pharmaceutical, and medical device players will access a larger pool of talent to contribute to their engineering efforts without impacting regulatory compliance. We have seen this first-hand as we have helped companies like IQVIA grow and scale remote engineering teams.
What concerns are there in terms of privacy and data tracking? 
 While there are significant and real concerns about potential surveillance and privacy abuse, there is a contradictory trend in which individuals are allowing greater amounts of personal data to be utilised. I often wonder why I cannot "opt out" of regulation so that sharing my data may provide even more protection against danger and disease.
Imagine I am in an accident and unconscious. Wouldn't I want first responders to know about any possible pre-existing conditions? COVID vaccine status? This is just one example of many.