What's driving healthcare innovation in 2021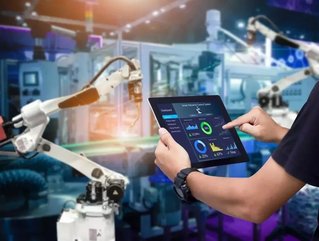 John Kelly, principal business advisor at Edifecs, runs through the trends in healthcare innovation this year...
2020 saw tremendous advancement in healthcare innovation. While some data sharing and pro-consumer data access initiatives were delayed as the result of the pandemic and changes in the political landscape, in the end, advances in healthcare technology and data interoperability surged forward. With billions of dollars funneling into digital health despite a public health emergency, the stage is set for 2021 to usher forth equal, if not more dramatic, innovation for healthcare consumers, providers and payers in the coming 12-18 months and beyond. 
With all 50 states coordinating COVID-19 vaccination priorities, on the back end, interoperability infrastructure is also being put to the test. The prior administration's move to push through the CMS Interoperability and Patient Access final rule was the right move – it is driving the healthcare system toward the interoperability we now need for successful COVID-19 testing, vaccination and tracking efforts. Meanwhile, innovators and business decision-makers are coming together, investing in robotic process automation (RPA) and challenging traditional methods for managing both care and payments, all in the pursuit of digital health transformation.
Over the next 18 months, accelerating across 2022, these efforts will see far greater support from across the industry as we rely on tools for tracking vaccinated patients, ensuring second doses are administered (where applicable) and certifying vaccination records to support rapid and accurate public health reporting. For travel and other related reasons, making test result data digitally available in real time will also emerge as both a social and health priority. Robust interoperability standards will be the only way we'll gather valuable insight on how many people are getting the vaccine, getting the second dose on time (if needed), and subsequently, continue to verify their effectiveness. Opening social access and interchange will also rely heavily on COVID-19 status data being readily and reliably sharable should this crisis extend much beyond 2021.
Automating healthcare, finally.
A final CMS Rule designed to reduce administrative and care delivery burden within the industry for payers, providers and patients was published by the previous administration and is currently on hold pending review. Whether the components of that rule move forward as a mandate or voluntarily, the codification of methods to use technology to reduce burdens is a bell that cannot be unrung. 
The direction set forth in the rule will immediately drive progress on the industry's RPA agenda – the end-to-end automation of the prior authorization process, a process fraught with burdensome steps and activity required of providers, payers and patients. 2021 will be the year RPA begins to realize its full potential for transforming the industry. Healthcare-wide interoperability is the enabler to applying artificial intelligence and machine learning when patients move across the healthcare continuum. For those responsible for managing, delivering and financing care, it will be friction-free, with smooth handoffs from one process owner to the next. A very rare experience as reported by patients today. 
As interoperability allows cross-enterprise process integration, patients will be less involved in the payment and financial side of healthcare, allowing them to focus all their time on staying compliant with doctor's orders and keeping healthy. RPA won't completely cut out the human processes, but it will allow more automated processes that will learn from and predict when human intervention is needed – like during the prior authorization process. According to the AMA, prior authorization requirements consume more than 14 hours of physician office time per physician, per week. This consumes billions of provider operating dollars that could be spent supporting better quality and access to care. While it may be the less-sexy side of interoperability, RPA will equip doctors with the information and support they need to make decisions about the most appropriate care that yields the best outcomes for patients at a personal level. While 2021 will just be the start, the coming years will see those wasted hours converted from paperwork directly into patient care.
The economic fragility of healthcare will heal. 
Alongside data tracking and exchange, business will still get done in 2021. Money is cheap, payers have healthy reserves as a result of forgone care in 2020. We can expect this progress and synergy across the system to result in rapidly increasing transactional activity based upon structured data rapidly coming online. Most notably, payers are getting creative in how they support network providers suffering from cash flow problems because of the slowdown in discretionary care under the pandemic. Option B for many providers unfortunately has been bankruptcy. Ironically, those providers that aggressively embraced population-based payment prior to the pandemic have weathered the crisis far better than their peers who resisted risk contracts. That will change in a big way across the next two years.
The rebounding stock market has venture capitalists shopping around for the next "genius product" – that will make huge waves industry-wide. Further, vertical integrations, much like Cigna's purchase of Express Scripts and CVS' of Aetna don't get much pushback from the federal government because they seem to provide the promise of increased patient value. The jury is still out. Similar for transactions between health plans purchasing provider groups and large tech vendors, and large providers further consolidating and investing in startup tech vendors. 
When it comes to the healthcare market in 2021, it will be like the Wild West. Investors and buyers will be willing to roll the dice and take on high business risks. Money will be flying; most deals will get approved and it should be fun to watch which transaction will emerge as the "deal of the year." 
Today, all signs are pointing to a year in healthcare that will be positive in the end. The work that went into liberating patient care and payment data in 2020 will present many roads to success – frankly, a win the healthcare industry needs right now. As new standards are implemented, a new industry is surfacing – the Health App Economy – which is perhaps the biggest emerging healthcare trend in over 100 years (back when the practice of medicine was standardized in medical schools across the U.S.). 
Moving toward a state where most U.S. patient data will be available virtually anywhere, we are rapidly heading to an exciting world that presents endless opportunities for our healthcare ecosystem – all thanks to innovative technology. And as we rethink our care processes with the goal of making high quality care accessible to everyone in this country, we can finally hope that there is a clear, affordable and achievable path to the elusive goal of making healthcare work as a universal human right in America.