Why Hospitals Need To Engage With Social Media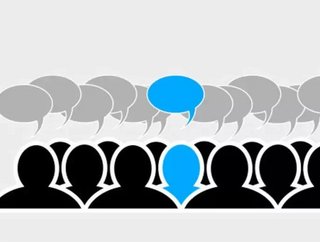 Written byAdamGroff Read the July Edition of Healthcare Global here Social networking is all about bringing people together, so its not surprising tha...
Written by Adam Groff
Read the July Edition of Healthcare Global here
Social networking is all about bringing people together, so it's not surprising that healthcare and social media are a perfect fit.
Patients that are able to easily connect with hospitals and clinics outside routine visits feel as though their doctors and hospital staff are going the extra mile to ensure good health. And, thanks to social media, staying connected outside the exam room really does have a positive effect on patient/doctor relationships.
With social media medicine in mind, here are just a few reasons why hospitals should adopt social networking if they have not already >>>
An Improved Patient Experience
As stated before, patients appreciate the expert knowledge that hospitals provide, but scheduling an appointment for the purposes of advice just isn't feasible. Luckily, with social media, patients are able to post health questions for specific doctors or the staff as a whole.
Just think, patients can follow or friend their doctors, hospitals can setup Facebook fan pages, and there's no end to the possibilities when it comes to scheduling and confirming upcoming appointments.
With social media, hospitals are better able to connect and form relationships with patients on a digital level.
Listening and Learning
By monitoring what patients are saying via social media, hospitals are able to pinpoint issues and act accordingly by responding promptly and politely.
Besides, social media has quickly become a way for people to vent, which gives hospitals an opportunity to discover problem areas and appease patient frustrations.
Likewise, hospitals can take advantage of social media by posting specific questions about patient services and past experiences.
So, if there's a certain doctor lacking bedside manner, if wait times are astronomical, or even if the hospital food is awful, hospitals can find out directly from patients via social media and then take action.
Newsletters for a New Era
Hospitals that connect with patients through social media have an easier time relaying information much like a monthly newsletter. Except, with social media, topics and information are delivered on a continuously updated basis.
This is great for hospitals wanting to go the extra mile to ensure patient health.
With social media, hospitals are able to notify patients of certain health concerns during flu season, share healthcare and healthy eating tips, and even introduce new and existing doctors, nurses, and other personnel by providing staff profiles.
Industry Leadership
When it comes to healthcare and social networking, hospitals have only scratched the surface.
This gives hospitals, clinics, and healthcare organizations of all kinds the opportunity to become industry leaders in the digital age of patient care.
Social media is a blank canvas for hospitals willing to discover new and improved ways to stay connected with patients and bring worlds together.
Whether it's through engaging content, informative social updates, tracking and monitoring patient concerns, following other leaders in the healthcare industry, or simply messaging patients in recovery to see how they're feeling, social media sets hospitals apart.
When hospitals turn to social media, they're not only becoming part of the digital revolution, they're becoming a part of their patients' lives as well.
About the Author
Adam Groff is a freelance writer and creator of content. He writes on a variety of topics including personal health, payroll services, and social media.