Widget tackles rise in drinking since lockdown began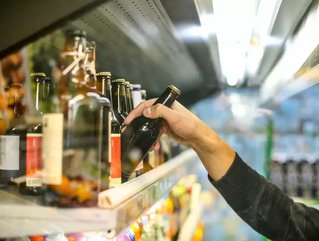 Tool is designed to act as a deterrent to excessive drinking...
An interactive tool is addressing the rise in alcohol consumption since the coronavirus lockdown began. 
The widget, called the 'Alcohol Demotivator' asks the user about their drinking habits. It then calculates how much they spend on average per year on alcohol, and what health risks are associated with the quantities they're drinking, such as the likelihood of developing conditions like cancer and cirrhosis of the liver. 
The tool has been developed by the Abbeycare Foundation, a group of drug and alcohol addiction treatment clinics in the UK. Most of the data has been provided by the UK's National Health Service (NHS). Once someone has used the widget, their IP is stored on the system temporarily to be able to deliver personal results; it is deleted after 30 days and Abbeycare assure it's not used for any other purpose. 
Since creating the tool it's been used by local government websites in the UK, as well as being featured as a resource overseas by the Tampa Bay Monitoring website based in Florida, and the The Nordic Alcohol and Drug Policy Network. 
Abbeycare are promoting the tool since research has found that around 31.4% of people around the world have started drinking alcohol earlier in the day since COVID-19 restrictions began. This figure rises to 46.8% in the UK, which has seen the biggest rise in drinking, followed by Netherlands with 43.7%. Globally 30.5% of people have said they're drinking on more days of the week, while 16.2% have reported an increase in binge drinking. 
The treatment group hope the tool can be used as a deterrent to many people who don't realise the consequences of drinking, such as exactly how much money they're spending or how likely they are to succumb to liver damage, among other problems. They also advise that it be used as a reference tool that's part of a recovery programme with structured aftercare.