World Hearing Day: digital advances in hearing aids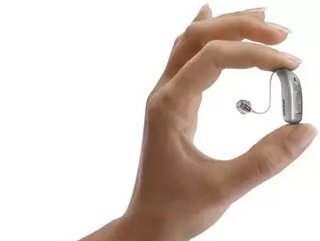 To mark World Hearing Day we look at some of the latest digital advances in hearing aids...
According to the WHO's first ever global report on hearing launched today, 1.5 billion people live with some degree of hearing loss worldwide, represented 1 in 5 people, and the figure is expected to rise to 1 in 4 by 2050.
Unaddressed hearing loss is expensive to communities around the world and costs governments US$ 980 billion annually. But while interventions to prevent, identify and address hearing loss are cost-effective and can bring great benefit to individuals, only 17 per cent of people who could benefit from the use of a hearing aid actually use one. According to WHO, this figure is consistently high all over the world. 
Research has found that reasons for non-use vary, including poor speech clarity, fit and comfort, poor sound quality in noise environments, and handling issues, but a number of advances are being made to address these problems. 
Artificial intelligence
AI may be one of the best things to happen to hearing aids. The technology "learns" what the wearer's hearing needs are and how they prefer to hear sounds surrounding them. An example is Widex Moment , which guides the user through several comparisons which it then analyses to make predictions and provide a personalised environment.
It also uses machine learning to analyse the acoustics and background noise of frequently visited locations. All settings can be stored in the cloud giving access to millions of users settings. 
Connectivity
Most digital hearing aids are now managed via a smartphone app, but connectivity has other benefits such as syncing music to be played through your hearing aid rather than through headphones, and receiving calls. Using Bluetooth they can also be synced to a computer or other device to stream films. 
Deep neural networks
Deep neural networks is effectively like AI, but has the technology to emulate the habits of the brain without needing to be programmed for different situations. Oticon developed a hearing aid with an on-board neural network that draws from 12 million real-life sounds to give the brain more of the information it needs to decipher the intricate details of sound. 
Based on more extensive experiential learning that the user's rules, it provides more natural sounds and research has found it's particularly good for speech in noisy environments. 
Tinnitus masking
Hearing aids that mask tinnitus usually emit white noise at a low level. Other devices, like Signia, can produce other sounds like ocean waves, which cover up the noise tinnitus makes. Signia's hearing aid can be individually tuned to the frequency of the person's tinnitus do that it accurately masks it.