XtalPi closes $15mn Series B funding round, attracting tech giant Google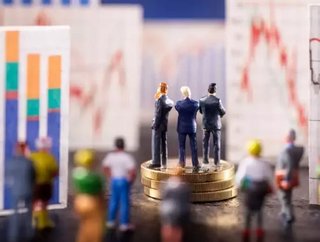 XtalPi Inc., a computation-driven pharmaceutical technology company, has announced the closure of its $15 million Series B funding round. Led by Sequoia...
XtalPi Inc., a computation-driven pharmaceutical technology company, has announced the closure of its $15 million Series B funding round. Led by Sequoia China, participation from Google and existing investor Tencent has seen the company raise over $20 million, making it one of the top-funded AI-powered biotech companies.
Founded in 2014 by a group of quantum physicists at MIT, XtalPi encompasses an elite team of researchers with multi-disciplinary expertise in physics, chemistry, pharmaceutical R&D, and algorithm design. It now houses offices in Cambridge (UK), Beijing and Shenzhen.
XtalPi offers Intelligent Digital Drug Discovery and Development (ID4) that improves the efficiency, accuracy, and success rate of drug design, solid-form drug selection, and other critical aspects of preclinical drug development.
Although Google's search engine remains inaccessible within the Chinese market, it is ahead of the curve in investing in companies, particularly within healthcare, where it sees vast potential. The company has recently invested in a new AI facility in the country, where it has also recently signed a patent with Chinese giant Tencent.  
By combining artificial intelligence, quantum physics, and high-performance cloud computing, XtalPi can quickly and accurately predict important characteristics of small-molecule drugs and solid forms, providing time-saving insights into the safety, stability, and efficacy of drug candidates. XtalPi currently looks to partner with top global pharmaceutical companies and research organisations to further its development.
See also
"We believe that algorithmic power is the key to finding smarter, more effective routes for drug research and development, and we are focused on building a computational engine that empowers and expedites pharmaceutical innovation for companies worldwide," explained XtalPi Co-founder and Chairman of the Board Dr. Shuhao Frank Wen.
"The financing from Sequoia China, Google, and Tencent, who are among the top investors and innovators in AI and computer science, represents a strong endorsement of our vision and technology."
Funding will be used to further develop new computational models built on big data generated from XtalPi's high-precision computing platform, which will see the company expand its business into adjacent areas along the pharmaceutical value chain.
It will also support the construction of a prediction-driven research lab that integrates XtalPi's R&D platform with state-of-the-art wet-bench laboratory technologies. This hybrid computational-experimental facility will provide enhanced capabilities for the rational design of solid forms of drugs.
Neil Shen, Founding and Managing Partner of Sequoia China said: "XtalPi offers a unique solution to the highly empirical and challenging nature of the drug discovery and development process. Sequoia China's investment in XtalPi reflects our view that AI will transform the future of the pharmaceutical industry."