Yusuf Henriques: fighting health inequities with genomics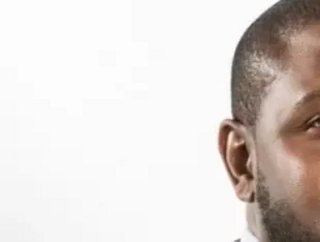 Yusuf Henriques decided to form IndyGeneUS after seeing the health disparities between white and black populations during the COVID-19 pandemic
IndyGeneUS AI is a genomics company that is creating the world's largest blockchain-encrypted repository of indigenous and diasporic African clinical data, aimed at disease prevention and detection, and drug discovery. 
Addressing racism in healthcare
Yusuf Henriques decided to form the company after seeing the health disparities between white and black populations during the COVID-19 pandemic. With a background in science, public health and technology, he was approached by the Massachusetts Institute of Technology to create a "hackathon" to address racism in healthcare. At the event IndyGeneUS AI was born, which he currently runs alongside Chief Operating Officer Wilmot Allen and Chief Scientific Officer Bradford Wilson. 
The company has established a subsidiary in Kenya, where it is sequencing 18,000 samples from Black people with HIV, with the aim of supplying useful data to pharma companies developing vaccines for HIV. There are also plans to build facilities in other African countries to tackle the lack of sequencing and drug development capacity on the continent. 
Black Tech Matters
Before founding IndyGeneUs AI, Henriques established Polaris Genomics (formerly TruGenomix Health Inc.), a precision genomics behavioural health company focused on improving risk prediction and diagnosis of Post-Traumatic Stress Disorder (PTSD), particularly among veterans. A US Army veteran himself, during Henriques' leadership a genomic assay was developed that is now being validated at the Department of Veteran Affairs hospitals across the US to address the high rate of suicides among veterans and active soldiers. 
Henriques spent two decades in the US Army and civil government services, having first enlisted at the age of 17. He served as a Combat Medic for six years, in Afghanistan, Korea, Bosnia and Germany. 
After being honourably discharged due to service-connected injury, he earned a Bachelor of Science in Biochemistry from Howard University, graduating magna cum laude. He went on to hold a number of consultant positions including lead regulatory scientist for the Strategic Innovation Group at Booz Allen Hamilton, and currently mentors 21 startup companies through the nonprofit Black Tech Matters. 
At IndyGeneUS, he leads strategic direction and partnership recently formed a $500 million partnership with HelaPlex to expand the genomic repository of IndyGeneUS and prevent the exploitation of the genetic data that is naturally owned by people of African descent.