5 mins with... Kristin Nolan of Spectrum Health Systems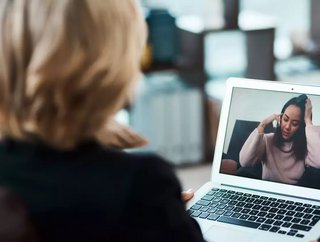 Kristin Nolan of Spectrum Health Systems tells us how they ensured care for people with substance use disorders continues through the pandemic
Spectrum Health Systems has been providing treatment and counselling for people with substance use disorders across the US state of Massachusetts since 1969. Here their Vice President of Behavioral Health Services, Kristin Nolan, tells about the effects of COVID-19 on the people they serve and how they shifted to telehealth. 
What does Spectrum Health Systems provide?  
Over the past 52 years, we have worked to increase access to care and break down barriers and stereotypes for those seeking treatment for substance use disorders. We have continued to educate and  provide resources to our clients, their families, and our communities to highlight that addiction is a disease.
Our programmes are rooted in evidence-backed treatment and the latest medical research.
Spectrum strives to provide on demand treatment accessibility throughout our entire system providing the opportunity for best outcomes, and consistently stays focused on harm reduction and saving lives.
What impact has the pandemic had on the people you serve?
As the pandemic began, we immediately had to transition our outpatient care services to telehealth for our clients and promoted social distancing within our programmes. Pre-pandemic, many people faced barriers to treatment, whether it was a lack of transportation or family and job-related matters. With the advent of telehealth as an option for treatment those barriers were addressed. The flexibility of our shift to telehealth helped to expand access for all.
On the other hand, some clients found the lack of in-person support to be a challenge. Addiction is commonly referred to as a "disease of isolation" meaning that many people in active addiction isolate themselves from their loved ones in order to hide their substance use. 
We encourage people in recovery to find community, reach out to peers when they need help, and stay active with their friends, family, and neighbours. When COVID-19 forced us to isolate at home, many people were challenged with the lack of in-person and social support putting them at higher risk of relapse.
What challenges did the pandemic present in terms of delivering your services? 
The pandemic caused us to come together as a team to strategise how to deliver services in an unfamiliar and fast changing environment. Pivoting to telehealth provided an opportunity to maintain services throughout our continuum, and we  developed a tablet-based curriculum for inpatient and outpatient settings.
We met as a team daily to provide quick turnaround for transitioning our facilities to enact CDC guidelines and acquire the proper Personal Protective Equipment (PPE).  During a time where PPE was scarce, we were very fortunate to be able to secure this to keep our staff and clients safe.
We also launched a specialised COVID-19 unit to continue taking care of clients in the beginning stages of their recovery if they tested positive for COVID-19. 
Our clients were accepting of the abrupt changes we had to make, and were pleased that there was no disruption to access during this time.
What was the shift to telehealth like?
We used secured HIPPA compliant telehealth software to continue to provide assessments,  individual and group counselling. In order to accommodate this change, we increased the number of laptops and webcams available to staff, and even made iPads available for clients in the COVID-19 unit so they could have access to counselling and groups while in isolation. 
We are also pursuing other technology advancements through our partnership with Pear Therapeutics, Inc. piloting new digital therapeutics for addiction recovery.
As we emerge from the pandemic there is a growing mental health crisis. What effect is this having on people with addictions? 
The growing mental health crisis has certainly affected a variety of people but has a negative effect on those in treatment since the pandemic, due to isolation. Some clients adapted well to isolation using other available tools such as telehealth, but for others, the isolation made it much harder to focus on their treatment and recovery without the in-person support of their peers and recovery coaches and clinicians.
In a 2020 study by the CDC, they found that 40% of adults 18 years or older across the United States reported at least one adverse mental or behavioural health condition, including symptoms of anxiety disorder or depressive disorder, and that 13% of adults started using or increased their usage of substances to cope. 
According to the National Institute of Drug Abuse, around 1 in 4 individuals with a serious mental illness also have a substance use disorder. We refer to the intersection of addiction and other mental illnesses as dual diagnosis.
What is Spectrum Health Systems doing to help address this? 
Within the Commonwealth of Massachusetts, we provide a variety of treatment options for those dealing with mental health and addiction. Our comprehensive continuum of care includes diagnosing and treating clients with addiction and mental health disorders and helping them on their path to recovery. 
Recovery is not a linear journey; many clients continue to fight the urge to use substances even after completing our programs. Our team of clinical and medical professionals are with clients every step of the way, through treatment, relapse, and recovery.
We also make sure to keep our relationship with clients long after they have left our care through peer recovery services. Our three Peer Recovery Centers in Massachusetts allow clients the  independence to take charge of their recovery, while using Spectrum's recovery resources and a community of people in all stages of recovery.