69% of pharmaceutical marketers prefer programmatic messages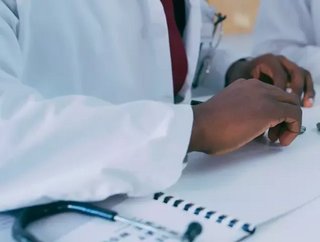 EHR and telehealth platforms leveraging programmatic solutions to better engage healthcare experts, creating huge opportunity for pharma brands
Pharmaceutical marketers are refocusing their efforts to create innovative solutions to support healthcare professionals (HCPs), which has caused a rise in the popularity of programmatic messaging in the healthcare sector.
According to Martechseries, 'Programmatic solutions enable pharma marketers to deliver hyper-targeted messages to HCPs. So, contextual placement of content is key to deliver optimal outcomes. The relevance of a message served on a telehealth channel has the potential to significantly drive connections with physicians when delivered at ideal moments while they tend to their patients.'
Doceree, the first global network of HCP-only platforms for programmatic messaging, released a report showing that 69% of pharma marketers in the USA 'prefer programmatic messaging platforms to reach out to HCPs'. This shows its ability to optimise healthcare professionals and their communications. 
Trends in telehealth and pharma
Doceree's report, Programmatic Trends in Pharma HCP Marketing 2022, shows that pharma's digital ad spending has grown higher across the world. Doceree expects this trend to continue to grow, with programmatic advancing its growth.
"We are seeing $5 out of $10 spent on digital being set aside for programmatic messaging", said Harshit Jain MD, Founder and Global CEO, Doceree. "The outlook for digital campaigns targeting HCPs within digital channels is promising as we see pharma brands earmarking a significant budget to programmatic marketing."
Programmatic pharma and telehealth platforms 
The report also reveals the latest trends, which are influencing the programmatic pharma HCP marketing space:
In 2021, there was a jump up to 53% in the exposed programmatic inventory of endemic publishers – HCP-only digital platforms such as medical education sites, HCP networking sites, medical associations, and medical journals that HCPs visit to advance their professional knowledge or to connect with their peer group - on the back of their partnership with specialised ad exchanges

There has been a 39% year-on-year increase in the usage of point-of-care platforms - e-prescribing (eRx), telehealth, and electronic health record (EHR) platforms

Point-of-care networks can vastly enrich communications during an HCP's workflow (from lab test to the stage of diagnosis to writing a prescription). 29% of marketers across the world are increasing their budgets for trigger-based campaigns on point-of-care channels, as they are in dialogue with partners for planning and activation

The report shows a 135% increase in spending on account-based campaigns, by brand marketers handling medical devices in 2021 over the previous year. "When executed properly, programmatic is a powerful tool to bring targeted scale for pharma marketers," adds Jain. "For publishers, it offers promise to align relevant messaging and platform experience for HCPs visiting the respective sites."