Amazon, Berkshire Hathaway and JP Morgan Chase announce its new CEO to transform healthcare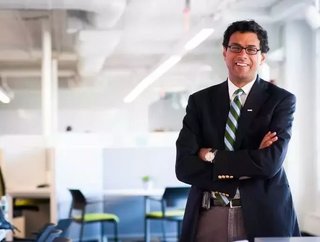 Amazon, Berkshire Hathaway and JP Morgan Chase have revealed that Dr Atul Gawande will become its healthcare venture's new Chief Executive Officer, ju...
Amazon, Berkshire Hathaway and JP Morgan Chase have revealed that Dr Atul Gawande will become its healthcare venture's new Chief Executive Officer, just under two weeks from Berkshire Hathaway Chairman and CEO, Warren Buffett's declaration of finding the right candidate.
"We have an outstanding individual: character, culture, capability, heart, mind, the whole thing," said Jamie Dimon, Chief Executive Officer, JP Morgan Chase.
"The goal is better satisfaction for employees. And eventually we can learn a lot of things and maybe help inform America how we can improve some of these things."
Headquartered in Boston, the healthcare venture which remains unnamed will operate as an independent entity, free from profit-making incentives and constraints.
Known as former US President Bill Clinton's health and social policy advisor, Dr Gawande has extensive expertise, and is a globally-renowned surgeon, writer and public health innovator. Responsible for practising general and endocrine surgery at Brigham and Women's Hospital, he is also a Professor at the Harvard T.H. Chan School of Public Health and Harvard Medical School.
Additionally, he has been a staff writer for The New Yorker magazine since 1998, wrote contributions to Notes of a Surgeon Column for the New England Journal of Medicine, according to Business Insider, and is the founding executive director of Ariadne Labs, an initiative between Brigham and Women's Hospital and the Harvard T.H. Chan School of Public Health which specialises in childbirth, surgery and critical care.
Through his extensive work, he has written four New York Times bestsellers: Complications, Better, The Checklist Manifesto, and Being Mortal, and has received numerous awards for his contributions to science and healthcare. His article, "The Cost Conundrum" regarding escalating healthcare costs and a deep dive into Medicare was so influential, it led Buffet's business partner, Charlie Munger to readily send a $20,000 cheque to implement new solutions and improve healthcare across the US, Bloomberg reports.
Within this new role, Dr Gawande will continue working across these various roles, but will step down from his role at Adriane Labs; but will become its Chairman.
In January, the trio announced its decision to collaborate to drive down healthcare costs for its combined employees, implement a number of digital solutions to deliver transparency in the delivery of patient care, and "align payment incentives with health outcomes," according to JPMorgan's annual shareholder letter.
"The ballooning costs of healthcare act as a hungry tapeworm on the American economy," Buffet has previously stated.  
"Our group does not come to this problem with answers. But we also do not accept it as inevitable. Rather, we share the belief that putting our collective resources behind the country's best talent can, in time, check the rise in health costs while concurrently enhancing patient satisfaction and outcomes."
See also
"We said at the outset that the degree of difficulty is high and success is going to require an expert's knowledge, a beginner's mind, and a long-term orientation," added Jeff Bezos, founder and CEO of Amazon. "Atul embodies all three, and we're starting strong as we move forward in this challenging and worthwhile endeavour."
 "As employers and as leaders, addressing healthcare is one of the most important things we can do for our employees and their families, as well as for the communities where we all work and live. Together, we have the talent and resources to make things better, and it is our responsibility to do so. We're so fortunate to have attracted such an extraordinary leader and innovator as Atul," commented Dimon.
"Jamie, Jeff and I are confident that we have found in Atul the leader who will get this important job done," noted Buffett.
"I'm thrilled to be named CEO of this healthcare initiative," Dr Gawande has said.
"I have devoted my public health career to building scalable solutions for better healthcare delivery that are saving lives, reducing suffering, and eliminating wasteful spending both in the US and across the world. Now I have the backing of these remarkable organisations to pursue this mission with even greater impact for more than a million people, and in doing so incubate better models of care for all. This work will take time but must be done. The system is broken, and better is possible."
It is clear that Dr Gawande is set to fully embrace disruption across the healthcare industry. He explained in a past article for the New Yorker: "In the American health care system, different people get astonishingly different deals. That disparity is having a corrosive effect on how we view our country, our government, and one another."
He also highlighted some of the key challenges which the industry faces with TED Radio Hour's Guy Raz in 2017: "What the individual clinician says is what goes. We're neither trained, rewarded or hired to be members of teams."
"The solution for many of the problems in health care - from quality to cost - is a team-oriented, systems approach."
However, the news of his appointment has been met with confusion by several critics. Whilst a renowned expert on improving the quality of patient care, many have stated that Dr Gawande lacks knowledge surrounding escalating healthcare costs and ongoing complex regulations within the sector.
"I have a lot of respect for him. He's a great physician who can run a hospital. But does he know how to run a (pharmacy benefits manager), deal with pharmaceutical companies and the business side of health care? I don't see any evidence of that," Craig Garthwaite, Director of the Health Enterprise Management Program at Northwestern University's Kellogg School of Management stated to CNBC.
"They are starting at a much higher level of strategy by selecting (Dr Gawande) than somebody coming from the operational side of the industry," reflected Ash Shehata, a principal at KPMG's health care and life sciences practice.
"Instead of starting at 25,000 feet, they're starting at 50,000 feet."