C3.ai partner spotlight: 3M and project leader, Jeff Ranch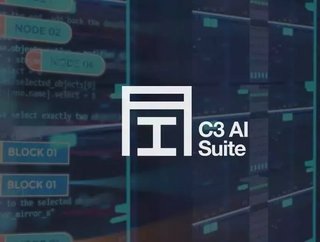 As part of our in-depth look at C3.ai, we take a closer look at partner 3M and another of its key players, Jeff Ranch. 3M's Digital Transformation 3...
As part of our in-depth look at C3.ai, we take a closer look at partner 3M and another of its key players, Jeff Ranch.
3M's Digital Transformation
3M is a mechanical and industrial engineering company that has been around for over 100 years. A science-based technology company, it commits itself to improve lives across the world by ensuring its key values: honesty, integrity and the ability to work as part of a team. It has been listed as a World's Most Ethical Company for three consecutive years. 
In 2018, it first announced a multi-year agreement with C3.ai in order to support the company's digital transformation, starting with predictive healthcare and supply chain analytics in order to assist in the global expansion of the company. 3M uses the C3 platform to develop and deploy AI-based applications, which starts with predictive healthcare and supply chain analytics and expanding additional lines of businesses worldwide. The aim was to enable 3M to better serve customers with even more agility and efficiency. C3.ai was selected as 3M's Digital Connected Products partner following an extensive process that reviewed over 350 platforms and validated the maturity, scalability and extensibility of C3.ai's platform as a service.
"C3.ai has an exciting vision' proven technology' and demonstrated customer success across industries' making them a great partner for implementing 3M's digital transformation initiatives'" said H.C. Shin' 3M vice-chair and executive vice president. 
"3M is a true innovator igniting digital transformation across their enterprise'" said Ed Abbo' president and CTO' C3.ai. "3M's ability to apply the sciences of big data' predictive analytics' AI' and IoT to transform business operations and create customer value will drive the organization as a leader far into the 21st century. We look forward to working with 3M to bring their vision to reality."
Jeff Ranch on the partnership
Jeff Ranch has worked with 3M twice in his career. He started off with the company in 1984, working as a production and operations manager, holding a number of roles of responsibility that led him to the position of Manufacturing Engineer. His first stint with 3M lasted almost 12 years before he moved to Imation, where he became the Operations Manager. In 2011, he left this role and returned to 3M, where he became the Global Supply Chain Manager for Optical and Specialty Display Products divisions.
For the last two years, he has been the Supply Chain Manager for MFG and Advanced Analytics, positioning him as a strategic leader. Ranch has been a project leader and key contributor to the Azure and AWS cloud structure, and a product leader for global machine learning and analytics team across the global multi-system.
Jeff Ranch, 3M: C3.ai Customer Clip from C3 on Vimeo.
[Jeff Ranch on 3M's partnership with C3.ai. Credit: C3.ai]
"The structure that C3 brought - the people, the skills and the process, the scoping process and being crystal clear- was very good," said Ranch. "We try to find areas where we can do fast fail or fast shift, and with the work with C3, we haven't found a fast fail yet. arguably some of the tools and the power and the speed which we've shown in demonstrations are very provocative." 
He continued: "We got together and said 'can we define where our products are and how our products can flow?' Not in a weekly or monthly meeting, but daily, and then making it relevant to the end-user that's used to using one of a hundred different very good tools that we have today, but look at supply chain's individual silos. 
"When we successfully bring a product to bear, we want to change the behaviours of the operational employees that touch this. So if we can provide tools that have an elegant UI and we can change the behaviours of employees or these personas. to start to not only start to see the information and prescriptively change what they're doing in a day, in a week, in a month. We provide the solution to it and it'll come."
C3.ai: The future is now 
Founded in 2009 by Chairman and CEO, Thomas M. Siebel, C3.ai is a software company that has assisted in optimising cybersecurity through the leverage of AI, Big Data and IoT for a number of big names, including Baker Hughes and Royal Dutch Shell. Dan Jeavons, General Manager for Data Science, Royal Dutch Shell, said of the company: "The combination of our data science expertise and the software development expertise that C3.ai brings is really powerful."
Applications built by C3.ai:
C3 predictive maintenance
C3 inventory organisation
C3 energy management
C3 anti-money laundering
C3 sensor health
C3 fraud detection
C3 supply network
C3 CRM
Headquartered in Redwood City, California, United States, C3.ai has ranked in the world's best cloud companies for three consecutive years (2017-2019).
SEE MORE: 
To find out more about C3.ai's enterprise AI services for the manufacturing industry, and discover more testimonials, head over to the C3.ai website.
For more information on hospitals, technology and public health - please take a look at the Healthcare Global website. 
Video and image source: C3.ai