Claritas partners with Google Cloud on radiology platform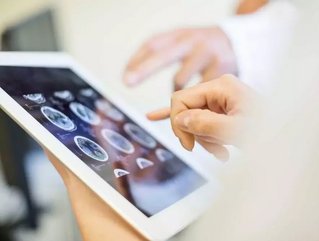 The new platform will make remote viewing of images possible...
Singapore-based startup Claritas HealthTech has partnered with Google Cloud to launch a new radiology product called tRAD. 
The tele-radiology solution is a medical imaging and collaborative platform for patients and physicians.
tRAD has been developed as a response to the boom in telehealth, as online communication between clinicians and patients has become the norm since the COVID-19 pandemic began. 
The platform lets patients have online access to their radiology images and clinical reports, while allowing them to communicate with their doctors through the same portal. 
Dr Vas Metupalle, Head of Business Development of Claritas, explains the reasoning behind creating tRad: "Physicians today are frustrated by limited access to medical images when they are off-site. They receive text-based reports and low-resolution snapshots of images, instead of full access to their electronic medical records.
"If they require similar access to images that the radiologists have, there will be licencing and technical challenges when it concerns the distribution of images from the radiology department. With tRAD, the platform brings a powerful solution to radiology imaging, with an enhanced image viewer and multiple integrated AI tools, accessible to all physicians and patients."
The platform runs entirely on the cloud, and provides patients and physicians with access to radiology images that could previously only be retrieved when they were both on-site. This also enables research organisations to use advanced image enhancement technology, with a growing number of AI tools.
Built with enterprise clients in mind, tRAD has been designed so that any existing telehealth company can add the platform to their workflow. It uses Google Cloud Health's Application Programming Interface (API) for ease of use, and is HIPAA compliant. 
Palvinder Chahil, Head of Google Cloud in Singapore and Malaysia, commented: "Claritas' work with tRAD demonstrates how Google Cloud can help healthcare organisations leverage cutting-edge technology to gain better insights from their data, and ultimately to effect positive outcomes for patients and providers alike."  
tRAD is in use in Singapore and Indonesia; next it will be rolled out across North America and the United Kingdom.