Effective data management vital for recovery post COVID-19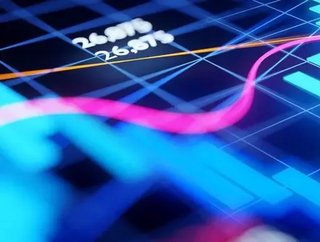 As enterprises begin to think about recovery after the pandemic, it is vital to take appropriate actions now to help overstretched organisations...
As the world navigates its way through the crisis faced from the spread of COVID-19, enterprises confront continued pressure. They have to rightly focus on reconfiguring their operations to the here and now as they respond to the ever-changing challenges of the pandemic. At the same time, however, it is imperative that they start thinking about what the return to normality looks like further down the line, and what they can do to minimise disruption during the recovery phase.
Already we're seeing that it will be a staged return. In the UK, the initial lockdown relaxation has caused some confusion, underlining why it is so critical that enterprises are themselves prepared for a staggered move away from complete shutdown.
Beating the recovery after beating the virus
This is easier said than done, however; Consider, for example, the NHS. While its focus has been on dealing with the pandemic, the rapid response could have significant knock-on effects for other parts of the organisation that were suspended temporarily. For instance, patients that require interventions not directly affected by the virus, such as those awaiting elective treatments, need to be carefully considered and incorporated into the post-pandemic response. 
Elective procedures are those chosen by patient or doctors that will be advantageous but are not critically urgent. , and now further growth is inevitable, putting more strain on the NHS. 
So, how will the NHSaddress a growing waiting list at a point when its resources are already under immense pressure? There are several variables that come to mind such as clinical and physical capacity, scheduling logistics etc., however, there is one common thread that ties them all together - Data. Why? Because the NHS and its Trusts have to be able to rely on their data to manage these waiting lists effectively. 
When the fog of war from the coronavirus has lifted, every Trust is likely to be facing increased waiting list sizes holding more patients with potentially deteriorating health conditions. In such conditions, Trust's must be able to prioritise the most clinically urgent patients first and ensuring that everyone is seen in the right order. 
Data at the heart of the post-pandemic world
Accurate and comprehensive data on these waiting lists will be the only means to track and monitor patients whose treatments have been deferred. Without appropriate action now to manage patient data, the corrective recovery could take an enormous amount of time and resources.
With the right data (in other words, accurate and timely information), the NHS, its Trusts and other healthcare providers can start to deploy the necessary actions they need to take in order to survive not just the pandemic, but the recovery as well. These include:
Developing clear prioritisation protocols – Each Trust has different demands and requirements of its resources, so there can't be a blanket, one-size fits all approach. By having accurate data, individual organisations can determine how they prioritise, using central NHS guidance. However, keeping track of prioritisation is also critical, so the use of the right digital systems is needed in order to support monitoring.
Recording decision data appropriately – Every deferred surgery will have included detailed clinical reasoning – this is vital information to capture and store in a system from where automated reporting solutions can be built. Not only will this support tracking individual patient circumstances, but it ensures that multiple clinical staff can access and analyse the information, rather than just the pre-pandemic consultant or doctor. 
Integrating data management processes – Whether managing new referrals or following up with outpatients, it is important to have a clear operational and data recording process map in place. All diagnoses, prioritisation and outcome details should be recorded on Trust digital systems to support monitoring patients effectively.
Enhancing elective care data dashboards – Most Trusts will have data quality dashboards already – it is important now to enhance them with a particular focus on all indicators that will support tracking and monitoring patients deferred during this time based on clinical priority.
Refining data cleansing strategies – Based on data dashboards, Trusts should augment data cleansing and validation strategies to ensure any issues identified in data entry are quickly tackled.
These steps are focused on the healthcare sector, but they can also be broadly applied to other industries and enterprises. The key is data, and ensuring that it is accurate, timely and secure. By doing so, any organisation, whether NHS England, a local Trust or a private organisation, can ready themselves for the post-pandemic recovery and ensure that they thrive, rather than pile additional pressure on themselves.