Entrepreneurs using AI & telehealth to aid menopausal women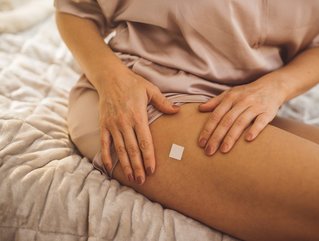 From LUNA Africa in Kigali to identifyHer in Dublin, female healthcare entrepreneurs are using AI, telehealth & pharma to support women in the menopause
It is estimated that one in ten women are forced to leave their jobs because menopausal symptoms are so uncomfortable. Yet all across the world, the healthcare sector is utilising the latest technology to create solutions for women going through the menopause and improving their quality of life.
Menopausal pharma support
One of the most successful healthcare solutions for the menopause is hormone replacement therapy (HRT). This relieves menopausal symptoms by replacing hormones that are at a lower level and can come in the form of implants, gels, tablets and patches.
HRT helps to relieve menopausal symptoms, such as:
Hot flushes
Night sweats
Mood swings
Vaginal dryness
Reduced sex drive
Another solution comes from pharmaceutical manufacturing company Astellas Pharma, which purchased a 30-second commercial in the 2023 Super Bowl LVII, to bring awareness to the menopause's vasomotor symptoms (VMS). These include hot flashes and night sweats
Astellas' drug fezolinetant alleviates moderate-to-severe VMS symptoms and has been accepted by the FDA.
Telehealth chat rooms let women discuss healthcare issues, from menopause to sexual health
In Rwanda, single women face many obstacles when they need to ask health-related questions or access information about their bodies, even when visiting a gynaecologist.
"It is not an easy space to be in when you are a woman, alone," explains Aline Joyce Berabose. "In one community, we heard some gynaecologists ask for sexual favours from women by just being in the room alone with them. Basically, the whole healthcare system for women is very unsafe, corrupt and mostly judgmental."
After a trip to the gynaecologist left Berabose frustrated, she decided to do something about it. She and a male friend, Chibudu Nyiro, founded LUNA Africa, a telehealth start-up for women to discuss everything that's going on with their health and ask questions. Verified gynaecologists and obstetricians are on call to answer these women remotely.
"We currently have chat rooms about mothers, sexual health and pleasure, menstrual care and hygiene, as well as relationships. Women can sign up for free and be able to join any of these chat rooms which are managed by experts and engage in conversations."
LUNA Africa also works with licensed shops, pharmacies and healthcare workers to deliver medicine to women.
AI supports women dealing with the menopause
Digital health company, identifyHer, has built a wearable tracker to help women log information about the symptoms.
"7.3m women are going through menopause in Ireland and the UK," said Heidi Davis, identifyHer co-founder. "Treating the menopause relies on the symptom profile but there are currently no objective ways to quantify or track symptom frequency or severity."
identifyHer uses AI-enabled technology to personalise the management of the symptoms and lower the risk of disease in the future.
"What is largely unknown is that the severity and frequency of vasomotor symptoms alone can increase the risk of cardiovascular disease, diabetes and osteoporosis," says Davis. "We want women suffering with symptoms to be able to navigate the menopause with improved quality of life."