Honeywell: Office workers say air quality impacts health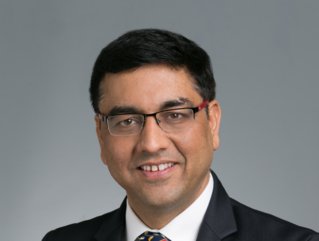 Manish Sharma
Honeywell's air quality survey proves that most employees consider office air quality to have an impact on their health. Manish Sharma tell us more
In a recent Honeywell survey, 94% of respondents agreed that their air quality has an impact on their overall health and well-being.
Honeywell's third annual Healthy Buildings Survey asked 2,500 workers in Germany, India, the Middle East, the UK and the USA about their air quality.
Supporting employee health and air quality
The survey explored the impact of buildings on occupant well-being and the environment. Here are some of the results:
24% of surveyed U.K. office workers are extremely or very worried about their office's indoor air quality (IAQ), a 14% increase from Honeywell's 2022 Healthy Buildings survey
82% say their expectations for improved IAQ have increased in the past three years
16% of respondents don't know how often, if at all, their employer or office building manager monitors their office building's current IAQ
49% of respondents want their employer to prioritise both better indoor air quality (IAQ) in their building as well as reducing their building's carbon footprint.
Post-COVID-19 pandemic healthcare
"Since the pandemic, workplaces have been continuously changing. From remote working to hybrid models or full-time office work, businesses have been constantly adapting their setups. More recently, whilst many have returned to the office, it seems employee's opinions on indoor air quality (IAQ) play a large role in their feelings towards the office," said Manish Sharma, Vice President and General Manager, at Honeywell.
"Although there seems to be a flurry of workers returning to the office, working from home remains a popular choice for many. Remote work gives employees the luxury of adjusting their environments to their liking, including the ability to control the air quality around them. As such, it is important for businesses to take steps to prioritise IAQ if they want their workers to return to the office.
"According to Honeywell's 2023 Building Occupant Survey, with 68% of respondents believing good IAQ is responsible for their productivity and with more than one in five workers willing to leave their jobs if employers didn't maintain a healthy indoor environment, it seems the quality of office air is significantly important.
"Considering employee awareness and concerns surrounding well-being and IAQ are increasing year on year, businesses now need to address these concerns if they want to create healthy offices that their employees are happy to travel to. With working from home providing an array of benefits, businesses must go the extra mile to ensure employee comfort is prioritised, especially given office work is on the rise."