How a telehealth company delivered vital care in rural Chile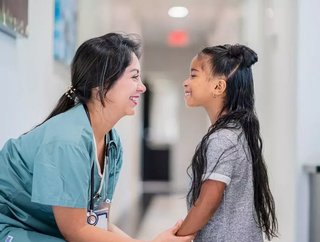 Tyto Care provides primary care to patients who hadn't seen a doctor in over a year...
The Covid-19 pandemic has exposed vast gaps in people's experiences of healthcare depending on where they live. 
Digital healthcare services have emerged as a way to reduce these inequalities. Telehealth in particular, its usage massively boosted as a result of the pandemic, can deliver doctor consultations remotely, eliminating the need to travel long distances for a face-to-face appointment. 
Recently, telehealth company Tyto Care began delivering primary care to the under-served community of San Bernardo in rural Chile. This city, on the outskirts of the capital Santiago, has a population of around 300,000 people, of which almost 23,000 are adults over 65, and about 18,000 have two or more chronic conditions. 
In addition, there are about 65,000 people under the age of 18, 85 per cent of whom are below the poverty line, with childhood obesity, possible diabetes, and a considerable increase in heart problems being potential risks. 
Almost 80 per cent of Chile's landscape is made up of rugged mountains, and most of the country's population lives in or near them. However almost 60 per cent of doctors and over 40 per cent of hospital facilities are concentrated in the central part of the country. This makes it a challenge for people to access even basic healthcare services; the lack of human resources and tools required in a medical environment mean that even a simple checkup requires long, harsh travel, and wait times for basic care can exceed 500 days.
The municipality pf San Bernardo decided to invest in the implementation of Tyto Care. Over the course of three days, clinicians visited 100 families using Tyto Care's handheld remote examination device. Vitaltec, a healthcare provider who represents and distributes Tyto Care products in Chile, helped deliver the care programme. 
The device works with AI-driven software to examine the heart, lungs, throat, skin, ears, and body temperature, with earbuds for enhanced audio. Tyto can be used for diagnosing acute conditions like colds, flu, ear infections, bronchitis, and sore throats, as well as monitoring patients with chronic conditions such as high blood pressure, asthma, COPD, and diabetes.
The camera built into the device can photograph skin conditions, rashes, and bites and forward these images to a specialist. Data is stored on a mobile device for later reference, or can be forwarded instantly to a clinician for consultation. 
In a trial programme running for three days this past September, the medical teams travelled door to door, making 230 visits to over 300 patients from 100 families in the remote village of San Bernando, and performed much-needed checkups. 
The goal was to visit families who had not received medical attention of any kind for over a year. They identified both simple and more serious conditions, sharing them with specialist consultants when necessary to diagnose or treat specific illnesses. They met children who had never been to a doctor, as well as older patients with serious yet treatable conditions who were not getting timely care. 
The majority of the diagnoses were for diabetes and cardiological issues, something that was a predictable outcome in a country fighting an obesity epidemic. 
The nurses were able, often without further consultation, to reommend adjustments to existing treatments, medical prescriptions, or exercise regimens.  
According to David Batikoff, CEO of Vitaltec, "We have a list of 1,689 patients in this region who are registered for home care, but the system simply isn't able to send clinicians to visit more than once a year. With Tyto, we will visit 100 per cent of the list once a month, spending only about 30 per cent of the total budget. As there are not enough doctors, and expenses are too high to pay them to visit a poor municipality, we will use trained nurses to bring the patients to the doctors, virtually." 
"It was very touching," adds Batikoff, "To see how the people reacted. The most common response when we knocked on the door was astonishment. They asked what they had done to deserve a private visit. It was hard for them to grasp that as a citizen of Chile, this was their right." 
One of the nurses on the team saw this delight first-hand: "Patients were nervous at first, but as everything went smoothly, patients loved being treated by specialists. They were so accustomed to having to travel for hours - in the best case - and then at the hospital waiting an additional 3-4 hours. Especially for chronic and disable patients, imagine their happiness not needing to travel far from home… and to receive an even better consultation than they were accustomed to!" 
Batikoff predicts that, based on the success of the programme, they will see an expansion to other Chilean villages. 
"In our community, there are other groups with the same or worse circumstances, so we are eager to begin there and scale this project with Vitaltec and Tyto. We invite to all municipalities and governors to try out the implementation of these devices and leverage telehealth to keep costs down and give citizens the quick attention they need."