How the virtual care industry will evolve in 2021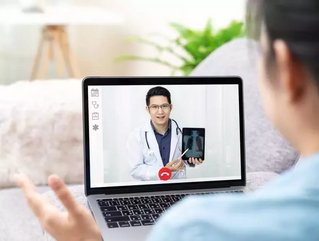 Julian Flannery, CEO of Summus, explains that virtual care will have a drop in adoption followed by a gradual rebound...
In no area of our society has the pandemic caused more upheaval than in the healthcare industry. Hospitals and health systems have been forced to make difficult decisions about staffing and resources in response to the overwhelming number of virus patients, while doctors and patients have embraced virtual-care solutions in unprecedented numbers for COVID- and non-COVID-related issues alike.
Providers are now seeing 50 to 175 times the number of patients via virtual care solutions than they did before COVID, according to McKinsey, while the number of US consumers using telehealth grew from 11% in 2019 to 46% in 2020. Data from Summus shows the same hockey-stick growth; membership on our platform increased by 1,095% over the course of 2020, while utilization grew by 3.1x.
With the distribution of highly effective COVID vaccines now (shakily) underway, we can be cautiously optimistic that a greater semblance of normalcy will return in the second half of 2021. But some changes will stick, and it's increasingly clear that virtual care will be a permanent part of the healthcare landscape now that its value has been shown to doctors and patients. 
According to data from Summus, 61% of virtual engagements with specialists led to improved patient outcomes, while 96% of virtual engagements helped members become more informed about their options and treatment paths across all stages of care. 
Here are my predictions for how the virtual care industry will continue to evolve in 2021:
1. Usage of virtual care will drop and gradually ramp up again
Reliance on virtual care will drop off when people are no longer afraid of going to their doctor's office for non-urgent issues, but will remain well above pre-2020 levels. The genie is out of the bottle, and consumers now understand that the convenience of virtual care doesn't have to come at the expense of quality. Consumers also like the access telehealth can provide to specialists outside of their geographic area. At the same time, physicians who were previously skeptical of virtual care have now seen first-hand that it can be a great efficiency driver, and are unlikely to go back to office visits exclusively.
2. Heightened employer focus on quality of virtual care solutions
Increased demand from employees for virtual care solutions will put the onus on HR professionals to be discriminating buyers. It will no longer be good enough to choose the least expensive option and be satisfied for having ticked the telehealth box. A massive amount of capital has poured into the virtual care sector, and solutions with high-quality networks and personalised user experiences will create differentiation among virtual care companies. Moreover, high-quality providers will be selective about which third-party companies they work with. There are only so many hours in the day, and physicians care deeply about maximising efficiency and the impact of their time.
3. Surge in demand for specialty care
A tragic consequence of the pandemic is that it has led to the cancelation or delay of elective surgeries, preventive visits and cancer screenings. This will lead to a wave of new patients in 2021, including people who've been exhibiting signs of serious illness but haven't yet been diagnosed—as well as people with mental illness or substance abuse problems whose treatment routines were disrupted. Once COVID is finally under control, we may see a new health crisis emerge with a surge in patients who require specialty care. Importantly, employers will need to be prepared to manage higher costs associated with an influx of demand for specialty care. 
At Summus, the largest areas of growth within specialty care in 2020 were oncology, orthopaedics and complex pediatrics. Along with mental health consultations, Summus saw an average of 50% growth in these areas of care. We're expecting to see those numbers rise in the first half of 2021 before the expected drop-off and subsequent rebound in adoption of virtual care that I've predicted above.
4. Health systems will invest substantially in virtual care
In response to increased consumer affinity for telehealth, which is more cost-effective to deliver, I expect to see health systems continue to move away from expanding their brick-and-mortar presence in favor of sizable investments in their virtual footprints. For example, Cleveland Clinic described telehealth as a core pillar of its growth strategy to double the number of patients it serves. When it announced a new partnership with Amwell last year, it estimated that 50% of outpatient visits would be virtual within five years. Notably, that partnership was announced before the pandemic hit. Given that 76% of healthcare consumers are now interested in using telehealth, I expect the momentum of new partnerships in this vein to pick up substantially.
COVID-19 has permanently altered the healthcare landscape, but the outlook has its bright spots. Based on the positive response from consumers and physicians who embraced telehealth out of necessity at the height of the pandemic, virtual care has staying power and these solutions can help deliver high-quality, consumer-centric care in the future.