How women have used telehealth during the pandemic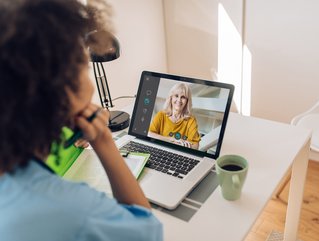 Telehealth cared for women during the pandemic. With the industry expected to be worth USD$70bn by 2026, here's five reasons which explain its popularity
According to research in a 2021 Health and Human Services report, the number of telehealth users was 63x higher than it was in 2019.
Prior to the pandemic, telehealth (accessing healthcare services via phone or video calls) was available for patients who were unable to leave their home or who lived remotely. Following the COVID-19 pandemic, telehealth became the safest option for patients and healthcare staff.
Here are some statistics on how the rise of telehealth has helped women.
Women are more likely to use telemedicine than men
24% of women arranged at least one telemedicine appointment, followed by 19% of men.
Most women said telemedicine care comparable to in-person appointments
For those women who received telemedicine care:
62% said it was 'comparable' to in-person care
25.9% disagreed and said it was better
70% of women rated their telehealth experience with mental health services as 'very good'
Some women find in-person appointments embarrassing and for those with children or mobility issues, it can be a huge challenge to get to an appointment. Telehealth alleviates some of these problems, allowing for a more pleasant experience.
Women aged 50-64 used telehealth the most
Before the pandemic, only 13% of women aged 50-64 ever had a telehealth appointment.
But between March - December 2020, that figure rose to 42%.
Most women did not use telehealth appointments for COVID-19
The top reasons women sought telehealth appointments were for:
Fewer than 10% of telehealth appointments were for COVID-19
Mental health services totaled 17%
Management of a chronic condition 18%
Minor illness or injury 21%
Patients enjoy texting telehealth
When questioned about text-based telehealth:
23% of respondents claimed financial hardship, due to missing work for an appointment, was a reason they delayed making an in-person appointment. Texting was a way around this.