Mental Health Services NHS | UK 2020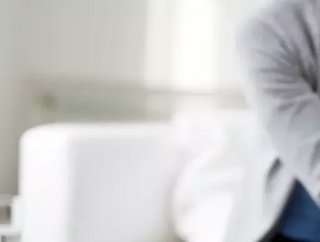 As people are encouraged to reach out to friends and family, the NHS reminds us of the mental health services that they offer...
It has been announced that the NHS Staff who were on the front line during the COVID-19 pandemic, will receive a £3 million package to support their mental health. It is no surprise that healthcare and medical staff were working around the clock to ensure the safety of everyone in this country. The fund comes from Barts Charity's Covid Emergency Appeal and is the largest fund ever given by a charity to aid NHS Staff. 
With the stress of the pandemic reaching everyone and those risking their lives for others, the package is intended to support NHS Staff and help those who may suffer from PTSD (post traumatic stress disorder). 24,000 staff at 5 different London Hospitals will be given long-term support from in-house psychologists. This comes from the fear of a second wave, that staff who have to go through another troublesome period could be very detrimental to their mental health. 
Community mental health services can be accessed through a referral from your GP. Oftentimes, patients will work with teams to support their challenges and help them get back on their feet. This doesn't involve being inside a hospital and is often very local.
The NHS Community Mental Health Services has achieved a lot of milestones in recent years surrounding the support and services they offer across the country. In 2016, The Five Year Forward View for Mental Health received an additional £1 billion in funding meaning that 1 million more people could access high quality services in 2020/2021. 
NHS's Long Term Plan will receive an additional £1 billion per year by 2023/2024 to provide at least 370,000 adults and older adults annually better health care and access to specialist health professionals. 
It is known that people with severe mental health illnesses have a significantly lower rate of employment, that being 8% compared to 75% in the general population. Individual Placement and Support is an employment support service providing support and assistance in paid employment and in-work for both the employer and employee.
The NHS and other mental health charities such as Mind understand the difficulties of staying at home during the Coronavirus Pandemic. Here is a list of tips and advice to keep on top of your mental wellbeing at home:
Plan practical things
Stay in-touch with others
Talk about your feelings and worries
Look after your physical body
Take some time away from the news
Consider a new daily routine
Get enough sleep
Keep your mind active and engaged
There is a lot of support provided by the NHS and other mental health organisations. So, in these times it is important that these services are offered. It is important to help others around you and yourself and if you find yourself struggling with any mental health issues, to reach out and get the support you need. The NHS provides some amazing services no matter your situations. 
Below are some links to help you if you find you are struggling and need support.