The next generation of virtual care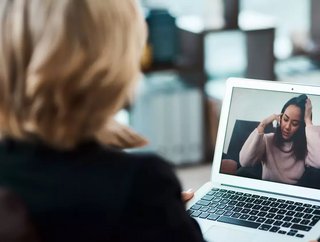 Dr. Pat Quinlan, Co-founder and CEO Hippo Technologies, explains how virtual care is moving beyond video calls to be a futureproof solution
Historically, the healthcare industry has moved at a measured pace. Innovations routinely happen, but they also take time to reach widespread adoption levels. Virtual care, however, is breaking that mould. 2020 saw unprecedented levels of adoption in a space that continues to innovate. The initial changes were brought about to increase patient access during the COVID-19 pandemic, but many patients and providers have recognised the benefits of virtual care and remote usage continues to grow, with the potential to reshape healthcare for many years to come.
Virtual care will continue to benefit patients
 As many patients learn after their first telehealth visit, virtual care offers convenient access to expert care. Not only does it benefit patients by minimising potential exposure to COVID-19, it also eliminates commute times to see a healthcare provider.  
This method of care delivery benefits providers by cutting their costs and enabling them to see patients beyond their normal geographic limits. Many also find that virtual care offers more flexibility in their schedule. When travel times are removed, same-day appointments can be made with greater flexibility, and virtual appointments are now embraced across all specialties and clinic types.
To support this growing need for virtual care, having a secure cloud-based infrastructure will be key for maintaining high security and allowing the flexibility to quickly grow. Last year, many clinics looking to incorporate virtual care found they lacked the basic infrastructure for this new patient care method and had to take steps to incorporate this new model.
Ongoing training, system updates, and outdated technology can quickly drive up the cost of virtual care. That's why it's essential to consider usability from the outset. Systems that are easy to adapt and scale help keep up with demand and are a cost-saving investment for the future. The increased security that comes with cloud storage can help clinics of any size quickly adapt to virtual care. Additionally, cloud-based storage is also easily scaled up while on-premise servers are more expensive to maintain. 
Health data must be actionable
Wearable devices provide patients with a wealth of health data, and now it is up to providers to ensure this data is actionable. Data must be managed to provide insights that can improve patient outcomes, making data management technology a must-have to consolidate and analyse data from multiple sources. 
AI will play an increasingly important role in virtual care to help parse this wealth of data. AI platforms and algorithms provide speed and precision with big data analytics that one person could not do on their own. As these tools continue to grow and the technology matures, AI healthcare will increasingly rely on AI systems to turn data into insights. 
Medical treatments can increasingly be provided in any location
As virtual care increases, medical services are becoming less tied to a specific place and instead are being tailored to fit patients' needs no matter their location. Virtual care allows doctors to expand beyond the notion of a "neighbourhood physician", to provide consultations and care for patients around the world, bringing down geographical barriers to care access. To accomplish this, wearable devices and technology platforms need a secure and fast connection.
5G-enabled technology provides high-quality video streaming in real time; a crucial factor in life-saving situations. Secure video support can help medics in the field, surgeons, and first responders reliably connect with experts across the globe to quickly assess casualties and provide over-the-shoulder expert guidance to those on the scene. For example, Hippo Technologies' platform and head-worn tablets are 5G-ready and WiFi and Bluetooth-enabled, making the delivery of virtual specialist care to remote locations a reality. 
Virtual care provides futureproof solutions
Regulations were relaxed to enable patient care during the pandemic, but moving forward, strict adherence to security and patient privacy will be required. In the coming months, providers will need to have a system in place to ensure secure data storage, ensuring proper access to data, using the latest encryptions, and ensuring a certain level of transparency with patients all while maintaining high security.  
Having the right partner to accompany you in your virtual care journey is critical. By combining plug-and-play installation, intuitive interfaces, industry-leading compliance and data security with state-of-the-art encryption, and fully networked devices, virtual care platforms can offer scalable and future-proof solutions for integrating virtual care into your hospital or clinic.