Nuance study finds people more comfortable with telehealth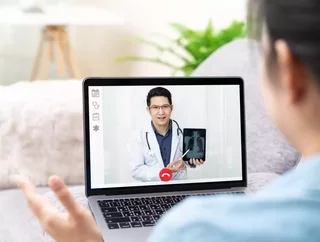 New research by Nuance shows that patients in the UK have become more comfortable with healthcare technology since before the COVID-19 pandemic
Almost a fifth of UK patients are turning away from face-to-face appointments as trust in modern technologies such as artificial intelligence grows. 
New research from American software company Nuance has found that 17% of patients in the UK are choosing to use technology to speak to their doctors, rather than attend an appointment in person. 
The study found that before the COVID-19 pandemic, the vast majority of UK patients (64%) preferred to receive their medical advice in-person. Very few would have selected phone (16%) and video (4%) consultations as an alternative.
However, over the course of the pandemic the way clinicians delivered patient services was forced to change, with digital consultations becoming the norm. 
In the UK, where Nuance provides a number of digital solutions to the National Health Service (NHS), less than half (47%) of respondents said they would choose to rely solely on face-to-face appointments nowadays.  Other survey findings include: 
47% of respondents are now comfortable with receiving medical services remotely
15% feel 'very comfortable' receiving remote healthcare services
Of the 40% who said they prefer video consultations: 
46% choose this method because it cuts travel
36% because it reduces the pressure on healthcare resources 
35% because it speed ups the time it takes to access treatment 
Additionally, many UK patients said they are open to the use of AI, with 60% saying they would be happy for AI to help produce clinical documentation, instead of relying on hand-written notes by their doctor. The research also found:
71% of UK patients said AI has the potential to speed up appointments
50% said they believed it would help their doctor focus on the diagnosis
32% said it would lead to more accurate and detailed medical information
"Over the course of the global pandemic, the NHS was forced to radically transform the way that it delivered its life-saving services" said Simon Wallace, Chief Clinical Information Officer at Nuance Communications.
"Patients have seen the benefits of smarter, tech-enabled services and, as a result, trust in AI-powered solutions to support healthcare delivery is at an all-time-high. Harnessing these solutions, could drastically reduce the clinical documentation burden many clinicians face, meaning time savings for patients and less strain on medical resources. 
"Moving forward modern technologies are set to play a key role in enabling healthcare organisations to meet patient expectations and continue to drive better experiences for both patients and clinicians."