Pfizer's announces new CEO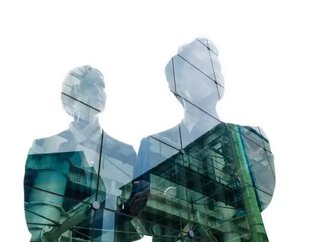 International pharmaceutical giant, Pfizer, has announced it is set to appoint a new Chief Executive Officer. Its Board of Directors has unanimously el...
International pharmaceutical giant, Pfizer, has announced it is set to appoint a new Chief Executive Officer.
Its Board of Directors has unanimously elected Chief Operating Officer, Dr Albert Bourla to succeed current CEO, Ian Read in 2019. Read will transition from his current role as Chairman and CEO to Executive Chairman of Pfizer's Board of Directors, after serving as Pfizer's CEO since 2010.
"It's been an honour to serve as Pfizer's CEO for the past eight years," stated Read. "However, now is the right time for a leadership change and Albert is the right person to guide Pfizer through the coming era.
"Albert is an energising leader who has an unwavering commitment to serving patients. With 25 years at Pfizer, he has developed an extensive knowledge of the industry and demonstrated an ability to build and grow businesses.
"With Albert at the helm, our dedicated colleagues across the globe are poised to deliver the next stage of growth."
Throughout his tenure, Read has transformed the business to gain a shareholder return of 250%, outperforming the S&P 500 index by 180 percentage points, and has been behind 30 FDA approvals, with the potential for approximately 25-30 approvals through 2022.
Additionally, Read has been instrumental in over $120bn direct return of capital to shareholders, been behind a 70% increase in annual dividends to $1.36 from $0.80 and has led the company to donate over 580mn doses of Zithromax (azithromycin) to treat trachoma, the leading cause of infectious blindness. Consequently, the number of people at risk of trachoma blindness worldwide has been reduced to 158mn from more than 300mn in 2010.
 "On behalf of the Board of the Directors, I want to thank Ian for his remarkable leadership as CEO," commented Shantanu Narayen, Lead Independent Director of Pfizer's Board of Directors.
"During an extraordinary period for the company, he successfully managed through $23bn of lost revenue due to product losses of exclusivity, while at the same time driving strong and consistent financial performance and investing for the future. Consequently, Pfizer now has a pipeline that we believe is as deep and strong as ever. In addition, Ian has built a unique ownership culture that increased accountability and encouraged collaboration. As such, the company is now better positioned for success."
See also
"Today's leadership announcement is part of a thoughtful, multi-year succession planning process. The Board has been impressed with Albert's performance, depth of experience and track record for success, and we are confident that as CEO he will drive innovation and further advancements across the business."
Known as a key innovator across the healthcare industry, Bourla led Pfizer to amass a cool US$54bn in 2017, where the company supports over 90,000 employees worldwide.
Prior to his role as COO, he led Pfizer's Innovative Health business, which recorded revenues of $31.4bn and income before taxes of $18.3bn in 2017, representing an 8% and 17% year-over-year operational growth respectively and an increase of profitability to 58% compared to 54% the previous year.
Bourla's worldwide experience has seen the business increase patient access, develop scalable solutions and drive further success. A Doctor of Veterinary Medicine, he has also gained a PhD in Biotechnology of Reproduction from the Veterinary School of Aristotle University in Greece.
Prior to his appointment as leader of Pfizer Innovative Health, in January 2014 he became the group president of the Vaccines, Oncology and Consumer Healthcare business unit. Under his leadership within four years, the Oncology business tripled in size, the Vaccines business grew by 50% and the Consumer Healthcare business significantly improved its profitability.
In addition, Dr. Bourla spearheaded several key transactions to advance Pfizer's Oncology, Inflammation and Immunology, Vaccines and Rare Disease portfolios, and prioritised investments to create a leading Oncology business with strong positions in breast and prostate cancer franchises.
"I am humbled and privileged to be the next CEO of Pfizer, and I appreciate the confidence that both Ian and the Board of Directors have placed in me," commented Bourla.
"I also want to thank Ian for his constant support and am fortunate to have him as both a mentor and friend. I welcome his continuing contributions as Executive Chairman. This is a dynamic time for Pfizer, and I look forward to working with our colleagues to deliver critical medicines to patients all over the globe, which remains the compass for all we do at Pfizer."
"We have a pipeline that is the best we've ever had. It's my responsibility to make sure we maximize the opportunity the company has," he added in a recent interview.