Pfizer's Covid vaccine set to be first to gain approval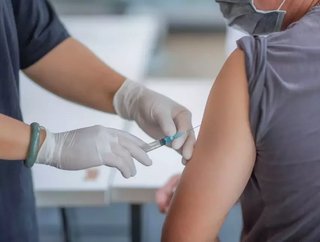 Clinical trials found it effective in nine out of ten people...
A Covid-19 vaccine developed by Pfizer and BioNTech is set to become the first to gain approval. 
The RNA vaccine is a new type of immunisation that uses a fragment of the coronavirus' genetic code to replicate the virus inside the body, leading the immune system to attack it. 
To be effective it needs to be administered in two separate doses, three weeks apart. Clinical trials have so far found that it protects 90 per cent of people from developing symptoms, having been tested on on 43,500 people in six countries with no safety issues. 
If all goes well, this will be the first time an RNA vaccine is approved for use in humans. It is also the fastest ever turnaround time for the development of a vaccine. Pfizer and BioNTech hailed the announcement as a "great day for science and humanity".
A report by Bloomberg Intelligence states that the high rates of effectiveness mean it is very likely it will be approved by the FDA, who require vaccinations to be effective a minimum of 50 per cent of the time. 
The race to develop an effective vaccine has been highly competitive, with over 170 teams around the globe working to find a safe form of vaccination. Meanwhile governments have been in constant contact with developers to strike deals and secure orders for their countries, given the volume that will be needed versus constraints on manufacturing capacity. 
Bloomberg report that Pfizer-BioNTech have agreed a price of $19.50 a dose on an initial order of 100 million doses with the US, which Pfizer has indicated sets a volume-based price benchmark for other regions. 
Based on this price assumption the Covid-19 vaccine market could be worth tens of billions of dollars, as it is likely multiple vaccines from different developers will be approved and used. 
However some pharma companies will supply theirs at cost, such as AstraZeneca who plan to charge $3-$4 per dose. Pfizer has said that they will only charge the full price in developed countries.