Polio in 2022: the virus is back in the post-COVID-19 era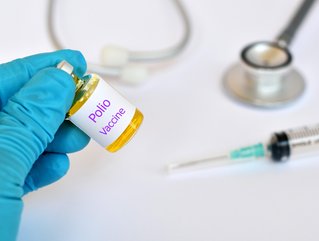 Polio is endemic in Afghanistan & Pakistan. Now cases are rising in nations which have routine childhood vaccinations in place. Is Polio the new COVID-19?
Out of all of the tragedy and chaos of COVID-19, one of the small silver linings of the pandemic has been a refocus on the importance of vaccines.
As the healthcare sector moves into a post-pandemic world, it seems there is a feeling that we can keep Monkeypox under control. But reports from health authorities across three continents have revealed that a resurgence of Polio may be the next hurdle for the healthcare industry.
What is Polio and where is it spreading?
Polio is a virus that spreads between people who have come into contact with contaminated food or water.
Many people do not experience any symptoms, others get flu-like symptoms. In the worst cases, polio can devastate the nerves and cause paralysis in the legs. A vaccine was created in 1952 and is credited with saving millions of lives.
In most countries, Polio is a thing of the past. In Europe, the virus was eradicated in 2003. But in two countries, the disease remains endemic. Part of this is because of rumours that the vaccine is secretly a campaign to sterilise Muslim children.
Afghanistan
In February, eight polio vaccination workers were shot across four locations, in an attack condemned by the UN.
Pakistan
In June, a polio vaccination health worker and two policemen were gunned down while going door-to-door offering the service.
This year, there have been reports of polio for the first time in years in countries which have had routine vaccines in place for decades.
March 2022
Israel's Ministry of Health announced that a 4-year-old boy in Jerusalem, who had not had the routine polio vaccination, had a mutated strain of the polio virus. This is the first case of Polio since 1989.
July 2022
One man in New York is diagnosed with Polio, the first case in the USA in nine years. Health authorities in the city detect polio from sewage samples.
August 2022
In London, polio was detected in the city's waste water. In response, UK health officials have offered children polio vaccine boosters.
Polio, the new COVID-19?
Due to the strain on healthcare services and various lockdowns, children's vaccines were put on hold in many countries. For some, the lockdown was a descent into healthcare conspiracy theories. Now, the consequences of this are catching up with a formerly polio-free world.
"There has been a huge dip globally in the routine immunisation coverage, as countries were engaged in the COVID-19 pandemic response. If you scratch the surface, this shows the vulnerability of countries' immunisation systems," said Siddhartha Datta, the World Health Organisation's regional adviser for vaccine-preventable diseases in Europe.
Among other challenges, it's time for the healthcare industry to iron out this dangerous disease and prepare for the next onslaught.