Remote patient monitoring solutions for better healthcare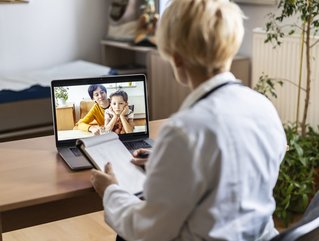 Mark Appleby, Business Development Manager at Wireless Logic, shares his cellular solutions which can empower remote patient monitoring across healthcare
There has always been demand for quality and scalability within healthcare. Now, as a result of the COVID‐19 pandemic, there is a sense of urgency given the disruptions caused by lockdown and the ongoing delays to vital services. Healthcare leaders must utilise technology in order to fully democratise healthcare. There needs to be a far proactive healthcare delivery and 24/7 at‐home patient support.
Having the technological capability to offer remote consultations offers real tangible benefits for healthcare providers. Doctors can actively monitor conditions such as sleep apnoea or chronic obstructive pulmonary disease and keep patients up to date with their regular medication. By continuing to incorporate RPM into everyday healthcare delivery, patients can be more independent and enjoy a far better quality of life, by taking their healthcare into their own hands in the comfort of their own homes, alleviating pressure on local GP practices and hospitals.
Remote patient monitoring is empowered through devices, such as wearables and those that patients keep to hand, that take regular readings. Through increased cellular connectivity, monitoring devices can share important data without recourse to patients' own Wi‐Fi or fixed lines and healthcare providers can receive live status updates on their conditions allowing for earlier intervention.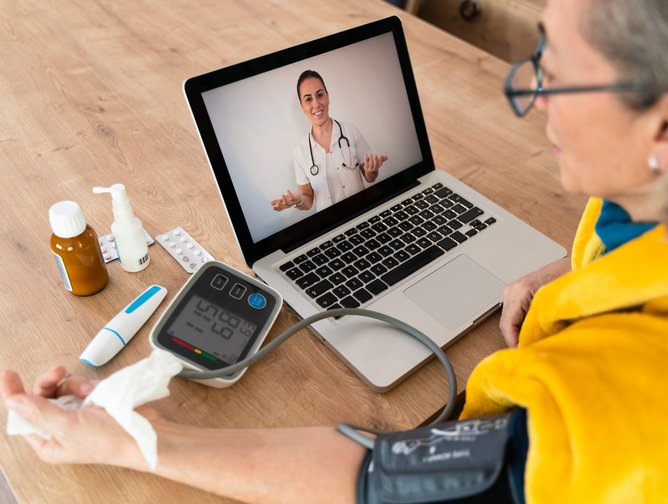 Choosing the right solution provider for top healthcare
Berg Insight predicts a total of 50.2mn M2M cellular connections for remotely monitored patients – of which, 25.2mn to be made up of patients utilising connected medical equipment at home – over the next four years. Many providers will have devices deployed in the thousands, with visibility into all connections for complete management, monitoring and control of data usage and secure data transfer.
RPM applications provide healthcare organisations with critical medical data and as a result they need to ensure a continuous and reliable transfer of data. Therefore, healthcare providers must take great care in their choice of cellular technology – it will prove critical to every implementation. Each device works in a slightly different way depending on the bandwidth required and the levels of data being transferred. Cellular connectivity gives solutions providers a choice on connectivity type and network, with different tariffs suitable for each deployment.
Typically, low power wide area networks (LPWANs) are ideal for devices which operate independently of a hub with low data throughput and low power use. Whilst 4G provides secure and resilient connectivity for higher bandwidth applications.
When deploying a RPM solution, knowing which network, technology and connectivity to deploy can be complex and as critical data will be shared between the RPM hub and Healthcare organisation, choosing a Managed Service Provider with ISO 27001 ensures a secure and reliable solution that can meet the requirements needed.
The future of RPM rests on increased cellular connectivity
Cellular‐enabled medical devices are the future and the rapid adoption of eSIM‐enabled devices is crucial in meeting the demand for remote healthcare services. It will enable healthcare professionals to be more watchful and proactively connect with patients, and hopefully, lead to better outcomes.
Healthcare devices need guaranteed connectivity at all times in all locations, which is not possible without an advanced and carefully implemented solution. eSIMs provide security as they can be provisioned over‐the‐air, meaning the applications and on‐SIM profile can be optimised to support the connectivity, providing accurate and reliable RPM readings. All of which will prove vital to the future delivery of remote healthcare.