Ryman Healthcare top score at Quality Service Awards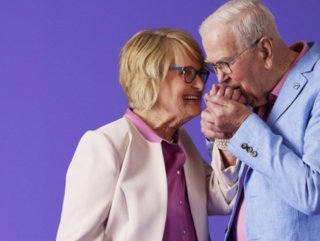 The 2023 Reader's Digest Quality Service Award awards Ryman Healthcare as winner of retirement villages category, for its effort during COVID-19
Ryman Healthcare has come in first place at the 2023 Reader's Digest Quality Service Awards.
A survey conducted by Reader's Digest of 1,620 New Zealanders put Ryman Healthcare at the top, making this its eighth win since 2015.
Healthcare advances in technology and pharma lead to a growing population - and a need for retirement villages
Ryman was established in 1984 and has become one of the largest listed companies in New Zealand, now running 45 retirement villages across New Zealand and Australia with 6,800 staff. 13,900 residents call Ryman home.
Reader's Digest also named Ryman as the Most Trust Brand in the aged care and retirement villages sector, for an eighth year.
As healthcare advances - in technology and pharma - people are living longer lives, with the life expectancy of a baby born in 2022 reaching 90 for women and 87 for men. This means retirement villages are in growing demand, something Ryman Healthcare plans to meet.
COVID-19 lockdowns tested Ryman Healthcare teams - but did not break them
Cheyne Chalmers, Chief Executive of Ryman Healthcare New Zealand, said the win was due to the hard work and dedication of Ryman's team members.
"Service is something we take pride in, and the best reward is always seeing the delight our residents and their families take in what we do," said Chalmers. "They're great at telling us how much they appreciate what our teams do, and this award is the icing on the cake. It's a lovely tribute to our team, and I'd like to say thanks to everyone who works at Ryman for their commitment which is so consistent.''
Louise Waterson, Editor-in-Chief of Reader's Digest, said the staff at Ryman Healthcare showed their skills during the COVID-19 lockdowns.
"The customer service teams of businesses listed as Quality Service Award winners for 2023 rallied, building success by placing their customers' needs at the centre of all business responses," said Waterson. "This year has witnessed a greater focus and determination among customer service teams to ensure their customers' needs, no matter how complex, are resolved quickly and with trouble-free solutions."