Spectrum Health partners with TytoCare to expand remote care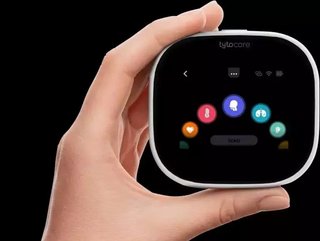 Spectrum Health is integrating Tytocare's remote monitoring platform into its offering...
Spectrum Health, one of the top-rated health systems in the US, is partnering with telehealth company TytoCare to expand its virtual care and remote patient monitoring offerings. 
Based in Michigan, Spectrum is expanding its telehealth offerings by integrating TytoCare into its services, giving clinicians the ability to diagnose and treat patients remotely with TytoCare's handheld AI-powered examination kit. 
The device can perform examinations of the heart, skin, ears, throat, abdomen, and lungs, giving clinicians vital data without the need for a face-to-face visit. Tytocare's cloud-based telehealth platform enables data sharing, conducting live video exams and scheduling visits; as well as analytics with built-in guidance technology and machine learning algorithms. 
Using the Spectrum Health app, consumers can connect to their provider for a live, on-demand video visit, during which the healthcare provider will guide the patient through the examination process using the TytoCare exam kit. 
Based on examination results, the provider can then make a diagnosis and treatment plan and write a prescription, if needed. Video visits with TytoCare and Spectrum Health are available 24/7.
An initial pilot with Spectrum Health employees and their families found that 75 per cent of patients and 100 per cent of healthcare providers said using the TytoCare exam kit during video visits improved the quality of the appointment.
"Spectrum Health is committed to providing an at-home care experience that truly brings the health care provider to our consumers. TytoCare enables us to do just that," said Darryl Elmouchi, MD, president of Spectrum Health West Michigan. 
"The COVID-19 pandemic shined a light on the importance of telehealth, yet even when the pandemic is behind us, it will still be critical to provide consumers with convenient and accessible high-quality care in the comfort of their own homes."