Telehealth services supporting mental health patients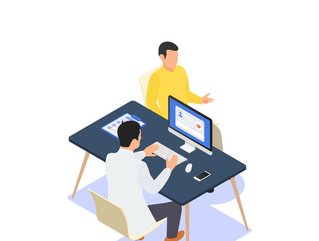 MultiCare's Samantha Clark teams up with Lauren Mills of Valera Health to discuss how their telehealth partnership is assisting mental health patients
The COVID-19 pandemic and the ongoing effect of multiple lockdowns have severely impacted the planet's mental health – especially for those dedicated hospital staff working in intensive care units and emergency departments, who have existed in a state of chaos since it began in 2020.
"Putting anybody in that situation, you are going to severely inhibit their ability to cope and function normally," says Samantha Clark, assistant vice president of strategy and business development for MultiCare's Behavioural Health Network. "It's so challenging seeing day-to-day what our clinicians and providers have had to go through. As an employer, it can sometimes feel so disheartening looking at what you can do. That's a question that our healthcare system asks all the time: what can we do? How can we listen?
"I would say that, even for individuals who didn't have mental health problems before, there are so many people for whom there's this general sense of a lack of joy. There's this fatigue, a general grey area, where they feel a little numb after all this."
Lauren Mills, director of new markets at Valera Health, is determined to make sure that those supporting healthcare workers do not forget what people on the front lines went through.
"By continuing to pay attention to the mental health of healthcare workers – for a long time to come – is going to be really important," says Mills. "It shouldn't be something that people think has ended or is going away. When it seems like we might be coming out of the pandemic and on to some new stage, it makes it easy for people to forget what healthcare workers went through. We have to be really conscious to not do that."
Mills is responsible for Valera Health's geographic expansion into new states and markets, as well as health plan partnerships and strategic partnerships with hospital systems such as MultiCare.
"I think what's most exciting about this partnership is that our organisations have this commitment to reaching the people most in need of care and inclusive services," explains Mills. "Reaching adolescents, reaching those with serious mental illness and reaching those who have Medicaid insurance – it's a shared mission that we both have."
In her role at MultiCare's Behavioural Health Network, Clark also covers market expansion, in addition to new programmes, model development, strategic planning, process improvements and project management.
"When I first was introduced to Valera, they just really shone in ways that most companies didn't," says Clark. "They work with not just commercial plans, but also Medicaid plans and smaller regional plans. They see the mild, the moderate and what we call seriously mentally ill. Yes, they have the same proprietary technology and all the really amazing tech services and capabilities that we all go at, but, most importantly, they have a commitment to quality and outcomes that I think even the largest virtual behavioural health companies right now are still struggling with."
The Valera Health and MultiCare Health System partnership has expanded access to high-quality mental health care. Working together allows both businesses to provide access to more people in need of care.
"By working together, we can actually get to those people faster," says Clark.
COVID-19 increased demand for mental health support, amplifying telehealth services
According to Clark, the impact of the pandemic – and its ongoing fallout – exacerbated people's existing mental health needs.
"For individuals who maybe didn't consider themselves as someone with mental health needs, it kicked them into a new level due to isolation, stress, grief, change – all of these different things," says Clark.
"We're seeing mental health needs reach a crisis level with children and adolescents,in particular" says Mills. "I think their socialisation was impacted and anxiety increased due to all the uncertainty and stress around them. Then, all the way through to older age groups, where isolation, loneliness and exam stress had a huge impact. Across the spectrum, it's impacted people in so many ways."
Telehealth service providers jumped to increase access to remote mental healthcare. Previously, many were easily able to put off seeking help for their mental health, invoking reasons ranging from the logistics of childcare to stigma.
"Transportation could be a barrier, as could finding a provider that is close enough that you could travel to," says Mills. "Sometimes, people prefer being in the comfort of their own home and find it even easier to open up to their provider clinician in a virtual setting. There are many ways that can help really increase access."
But barriers to access don't just impact patients.
"On a workforce shortage note, when you have a bricks-and-mortar clinic location, your pool for who you can recruit is only so big," says Clark. "If you're virtual, that expands. You get to have clinicians who live where they want to live and they're not chained to a specific area."
A contentious question among patients and professionals alike – does digital healthcare rank as a higher quality service than in-person treatment? "It really depends on individual preference," says Clark. "Both in-person and virtual healthcare should be driven by data and outcomes and each should have clinical guardrails. We should offer both."
"From a clinical efficacy standpoint, studies have shown that it's just as effective," says Mills. "If you can meet people where they are and provide care in the way that they prefer to receive it, you're only going to increase engagement, and it's more likely that person will stay in-services."
The future of digital health post-COVID-19
Over the next year, Valera Health will continue its expansion and focus on quality outcomes.
At the MultiCare Behavioural Health Network, Clark says it's now looking at how it can "ensure behavioural health access and behavioural health presence not just in primary care and paediatrics family medicine, but also across different service lines that maybe we didn't fully appreciate, where behavioural health was occurring before the pandemic".
But what about the future of digital health?
"It's going to keep growing and we're going to get better at it – and keep it sustainable," predicts Clark. "Partnerships like this will hopefully become more common, because as we've made it through as a healthcare system and certainly developed lots of great strengths in virtual services, we can learn, develop and grow more quickly by leaning on other organisations' expertise and strengths."
"The expansion into telehealth adoption that was ushered in by the pandemic will, I think, be here to stay," says Mills. "In terms of digital health, I think there will need to be this continued emphasis on measuring outcomes and quality, and ensuring that it is evidence-based. There are so many options now for consumers that it could be confusing, and I think making sure that we're taking that outcomes-based approach is really important."