Top 10 telehealth companies supporting users post-COVID-19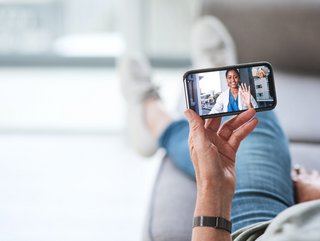 Amwell, Amazon Care, Electronic Caregiver, GPNow, Ordinary Folk, MDLive, Teladoc, Doctor on Demand and more are our Top 10 telehealth companies
Telehealth was rising in popularity before the pandemic. As consumers moved with modern technology, businesses worked out ways to bring them products with minimal effort. Eating out became eating in via an app. A night at the cinema was replaced with Netflix and Chill. COVID-19 made telehealth's availability more attractive to customers and research suggests that it has grown 38 times higher compared to its pre-pandemic level.
Now, telehealth's job is to maintain its new customers and continue to support all patients as digital healthcare continues to evolve.
Here are our Top 10 telehealth companies…
10. TeleHealth Solution
Headquartered in Mooresville, North Carolina
Founded in 2016
Despite being telehealth, TeleHealth Solution has been praised for its personable approach to customers and its top communication skills.
"We have expanded our scopes of practice by creating an innovative way of delivering healthcare through cutting edge technology, formulating and implementing new processes, standardising delivery of healthcare with evidence based protocols," TeleHealth Solutions said in a statement.

9. Doctor on Demand​​​​​​​

Headquartered in California
Founded in 2012
Doctor On Demand provides visits with licensed healthcare providers through a smartphone, tablet, or computer.
Doctor on Demand provides complete virtual treatments for chronic care, urgent care, preventive and behavioural health.
In 2021, Doctor On Demand was awarded the "Best Overall Digital Health Company" in the MedTech Breakthrough Awards Programme.

8. Navigating Cancer​​​​​​​

Headquartered in Seattle
Founded in 2008
Navigating Cancer is leading oncology care and aims to transform the way cancer patients are supported.
"Whether you are a patient, a caregiver, a clinician, a manufacturer, or a regulator, you experience burden in some way – and we envision a future where the care experience is less burdensome than it is today," said the company.

7. Teladoc

Headquartered in New York
Founded in 2002
Teladoc Health was one of the first telehealth providers in the USA and is still leading the way.
Users can use Teladoc to chat with their doctor on any aspect of non-urgent physical health healthcare. Teledoc Health supports healthcare patients in over 175 countries and in 2020 was ranked as Best in KLAS for Virtual Care Platforms.

6. MDLive

Headquartered in Florida
Founded in 2009
MDLive has over 60 million members, who all enjoy around the clock medical and behavioural health care, available from their office, commute or home.
"We are working to improve the patient experience, close the patient-provider accessibility gap, and bring providers opportunities to augment the services they currently offer," said a MDLive representative.

5. GPNow

Headquartered in Perth, Australia
Founded in 2017
In rural Australia, a trip to the doctor may take a few hours. With GPNow, it can be done in real time.
But for the millions of Ukrainian's who have had to leave their homes, a visit from a doctor might have to wait days. GPNow's Ukrainian CrisisCare Telehealth Service is providing Ukrainians with free access to volunteer medical professionals on the GPNow telehealth platform.

4. Ordinary Folk

Headquartered in Singapore
Founded in 2020
Ordinary Folk set out to help those suffering from health conditions plagued with stigma. The startup has two main platforms: Noah is for men's health (including hair care) and Zoey supports women's health (including sexual wellness).
"Before we started Noah and Zoey, there weren't any good solutions [for intimate problems] in Singapore," said founder Sean Low.
3. Electronic Caregiver​​​​​​​

Headquartered in Las Cruces, New Mexico
Founded in 2009
The global population growth is rising, with older people living longer and devastating chronic conditions impacting more people - with viruses in the mix, Electronic Caregiver is on the move to support these people.
"Technology combined with human creativity and skill can attain new heights by eliminating preventable impairments, distractions and stress," said a spokesperson for Electronic Caregiver.

2. Amazon Care

Headquartered in Seattle
Founded in 2019
Just before the COVID-19 pandemic, Amazon saw an opportunity to jump on telehealth to support its workers, while not getting left behind on the healthcare trend. Amazon's Whole Foods workers are already enjoying the benefits. Other customers include employees at Silicon Labs and TrueBlue.
Amazon Care quickly connects its customers via video chat with a healthcare professional from their own home to discuss their health. But in case of emergencies, Amazon Care will send a healthcare worker to the users location.

1. Amwell (previously known as American Well)

Headquartered in Boston
Founded in 2006
Previously known as American Well, Amwell is one of the leading telehealth platforms in the country - and it's heading for the top spot globally. So far, Amwell offers telehealth solutions to over 2,000 hospitals and 55 health plan partners, providing help to more than 80mn people.
Amwell offers one platform to support all telehealth needs, from urgent to acute to post-acute care, as well as chronic care management and healthy living.