Using COVID-19 as a launching point for tech innovation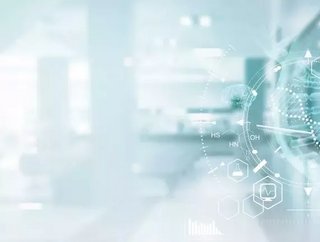 Michael Della Villa, Chief Information Officer & Head of Shared Services, MVP Health Care, explains how the crisis presents a chance for transformation...
2020 has been a challenging year for health care leaders across the globe as communities have been forced to grapple with the fallout from the COVID-19 pandemic. However, this health care crisis has presented an opportunity to ignite tremendous transformation, especially in the technology space. At MVP Health Care, we have seen five to six years of innovation and implementation in just a few months—mainly with COVID-19 as the catalyst. 
As a leading health insurer in New York and Vermont, we have learned to stop solving today's problems with yesterday's solutions. Technology, combined with innovation and flexibility, can be a driving force to improve outcomes and keep our members healthy, especially during a pandemic and beyond. Here's how: 
Telemedicine – COVID-19 has brought telemedicine front and center with the consumer shift to virtual care models. A recent study showed that 80% of employers believe that telemedicine will play a significant role in how care is delivered in the future, and 90% said they plan to offer telemedicine mental health services. Another report found a 40% increase in the number of telemedicine leadership roles among health system C-suites from early 2019 to early 2020. 
At MVP Health Care, in addition to telemedicine services that we have had operational since 2017, we stood up a brand-new virtual ER offering within days during the onset of the pandemic—a feat that would have taken months under previous circumstances. 
Our telemedicine utilization was 153x higher in May of 2020 than in February of 2020, and our behavioral health usage on the platforms increased from 22% to 53% from February 2020 to May 2020. We are fully invested in telemedicine as we look to the future of health care and plan to continue to emphasize and invest in these platforms. 
Cloud Storage & Interoperability – Health care leaders are prioritizing cloud storage adoption more now than ever before, as organizations have transitioned employees to work-from-home environments. The implementation of this technology has enabled a smooth transition to telework for organizations by ensuring that employees have the files they need to do their jobs from anywhere. Be sure to vet your cloud storage software and select secure solutions. 
Additionally, important patient data should also be exchanged seamlessly with other health organizations. The Centers for Medicare & Medicaid Services (CMS) and the Office of the National Coordinator for Health IT (ONC) recently released regulations to drive more interoperability and data exchange across the entire health care ecosystem, ensuring that providers and patients have access to health data to make informed health care decisions. 
Flexibility in Workplace & Hiring – Many organizations operating in this new work environment are realizing the benefits of remote work. At MVP Health Care, most of our employees are currently working remotely due to the pandemic. Without the physical geographical restrictions that an in-office environment can dictate, this remote work environment has helped us expand our talent pool beyond candidates in New York and Vermont, especially for candidates with specific technology qualifications and expertise. 
The health care industry has been forever transformed by COVID-19, and leaders must capitalize on this opportunity to create a more equitable health care future for all. This year has made telemedicine an essential staple in health care, and we will undoubtedly continue to see increased importance across the industry on cloud adoption, interoperability and workplace flexibility. There is still much more progress to be made to continue advancing the transformation of our health care system, and health care leaders have a key role to play.