What healthcare can learn from consumer-driven industries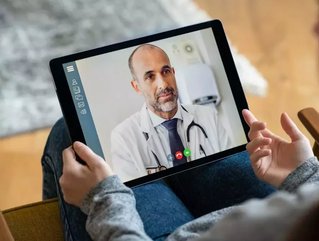 James M Wantuck, MD, is the Co-founder and Chief Medical Officer of Plushcare, explains why healthcare needs to adapt to a more consumer-driven model...
The pandemic has increased the need for on-demand services like Amazon Prime, Netflix, and DoorDash that deliver a safe and highly customized consumer experience from the comfort of home. While consumers benefit from the seamless experience these services provide, healthcare continues to deliver a disjointed, confusing, and opaque system to navigate. Today, consumers are demanding the same personalized experience from healthcare, and it's time the industry takes new steps to adapt.   
Just like these consumer apps know your "favorite" locations or movies, what if doctors knew when and how patients liked to be cared for? What if a patient did not need to shift their entire day around a 15-minute doctor's appointment, but doctors were available whenever patients needed them? And, instead of waiting hours for a prescription, what if all of that work was done for patients?
Telemedicine has the power to make this "dream" consumer experience a reality. Once seen as a shiny new object at the beginning of the pandemic, telemedicine is now increasingly becoming the norm and pushing the industry to reinvent the healthcare consumer experience. 
At PlushCare, a virtual primary care platform, we saw a greater than 300% increase in customer visits in the first half of 2020 compared to the second half of 2019. But what is it about telemedicine that sets a new bar for consumer-driven healthcare? Here are the top four reasons:
Convenient scheduling. Many patients grow tired of having to call a doctor's office for an urgent need, only to be told that the first available appointment is a month away or right in the middle of your weekly company meeting. Beyond urgent needs, it takes 24 days to schedule a first-time appointment with a primary care physicianin the US. Patients don't want to wait for care, and in many cases, delayed care comes with health risks. Telemedicine offers the convenience of scheduling an appointment from wherever you're located for whenever you need care – now, between meetings, after soccer practice – anywhere and anytime.
Skip the waiting room. "I love sitting in a waiting room!" Said no one ever. In addition to the waste of time that waiting rooms represent, there is often additional waiting that occurs once you leave and enter the exam room. In fact, on average, Americans spend over 20 minutes waiting to be seen by their doctor. With telemedicine, there's no waiting room, so there's no waiting. Your appointment starts at the designated time, and that's that. Additionally, patients don't need to worry about waiting for prescriptions to be filled, as telemedicine providers and care teams handle this electronically.
Transparent pricing. The traditional American healthcare system is riddled with itemized fees for every different component of a healthcare procedure, and in many cases, you don't know how much these fees are until the bill shows up in the mail. For example, you won't be billed one fee for a hip replacement surgery. Instead, you'll get a charge for X-rays, another for operating rooms, another for doctors, and medication, and so on. This process applies to nearly every single healthcare procedure in the system. With pricing structures like these, it's no wonder medical bills account for 62% of bankruptcies. Indeed, doctors themselves are largely unaware of the cost of medications, devices, and even their own services! With telehealth, the price is visible to patients right away, and they don't receive surprise bills in the mail after their appointment. In fact, at my company, our doctors and care team frequently work with patients to find medications at the lowest available cost, and we offer an affordable option for uninsured patients who may otherwise delay or forgo care.
Increased safety during the pandemic and beyond. Today, consumers are hesitant to go to any brick and mortar location, and healthcare is no different. The unintended consequence of in-person visits is quite grave. Encouraging patients with viral symptoms to go to the closest ER, urgent care, or physician office to get tested causes overcrowding and could expose those already in the hospital to a potentially fatal virus. Throughout the pandemic, the CDC has recommended telehealth as the first line of treatment to prevent unnecessary exposure for patients and providers alike. Seeing a doctor online lowers the risk for everyone involved while still allowing patients access to quality medical care and symptom monitoring. 
A shift to more consumer-based healthcare will continue well beyond the COVID-19 pandemic. To keep up with demand, the healthcare industry should look for opportunities to make healthcare work for the consumer and not the other way around. Access to convenient, affordable, and personalized care should not be reserved for the few – it's a right for all patients. Telehealth has given customers a taste of a new way to approach healthcare, and patients are not turning back.