Withings launches B2B connected health monitoring solutions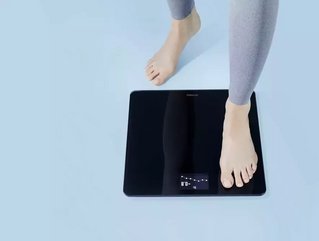 Withings launches two new devices to make remote health monitoring easier for healthcare professionals and patients...
Withings, the electronics company that specialises in health monitoring devices and wearables, has created a range of business-to-business cellular connected devices designed to make remote monitoring simpler. 
Withings' Body Pro smart scale and BPM Connect Pro blood pressure monitor aim to streamline the telehealth process, requiring no setup and having the ability to automatically transmit data to health professionals securely. 
The Body Pro smart scale uses patented technologies to provide weight assessments, and it works on all floor surfaces. It has additional elements like providing a daily local weather forecast, incorporated to encourage users to habitually step on the scale.  
BPM Connect Pro is an advanced blood pressure monitor for people to use at home, providing fast readings. The compact cuff is lightweight and easy to wear. During readings, it displays results directly via its LED matrix screen.
Other features include: 
Cellular connectivity that enables the devices to send data instantly to clinicians, with Wi-Fi and Bluetooth as alternative options
Extended battery lives to eliminate the need for frequent charging. Body Pro offers a 12-month battery life, and BPM Connect Pro is rechargeable with a six-month battery life with a single charge.
API and SDK integrations allow the devices to be integrated into partners' apps and ecosystems. Body Pro can even be customised to display the partner logo on its screen after each weigh-in
Health providers using Withings Pro devices for chronic care management and/or remote patient monitoring can qualify for reimbursement of up to $1,900 per patient per year. 
"For telehealth and remote patient monitoring to be successful for health professionals, they must have access to continuous, reliable and accurate at-home data that is collected, transmitted and analysed in a frictionless, consistent manner" said Antoine Robiliard, Vice President of Withings business-to-business division for Health Solutions. 
"Connected health products have a central role to play. For optimal results, they must be simple for anyone to use, drive engagement, take medical-grade measurements, be consistently used by patients, and must autonomously transmit private, secure data. 
"Our new cellular range addresses these issues to help bridge the gap between patients and healthcare professionals and increase the effectiveness of their telehealth programs." 
Withings' new cellular devices will be available in the US, the UK, France and Germany.